Ever felt convinced you needed to buy something, but you weren't really sure how you knew about it? All you know is that it's a product or service that someone you follow on Instagram raved about the other day and it caught your attention right away. Sounds a bit like word-of-mouth marketing, doesn't it? At Brandbassador, we like to call it a successful example of an ambassador programme.
Your company may have played around with the idea of ambassador marketing before, but have you ever created a truly structured programme? No, not something like a random discount code you paid an influencer to promote. We're talking about a super fun ambassador programme that revs up ROI in a flash. Keen to know more? Let's take a look at it together.
1. Define Your Brand Voice and Brand Advocate
The first thing you're going to want to do is define what you want your brand to sound and look like. Your brand voice is really important, because it helps your company stand out among the competition. Plus, it also helps you establish your values and offers an impression of what it would be like to be associated with your brand - something that potential brand ambassadors will want to know before signing up to the programme.
Once you've established who you are as a brand, you'll be able to figure out who your ideal brand representative is. You could even make a list of some of the key characteristics you'd like them to have, such as showcasing strong family values or being super adventurous and nomadic. These are just two examples, but there are loads more to think of when picturing your ideal brand advocate.
At the end of the day, your ambassador programme will be full of shared joy and excitement if you align your brand with advocates that you feel will 'fit right in' from the start.
Not sure what a brand ambassador is, but you'd like to know more? Learn about the key traits of a
and how to spot them.
2. Find Your Community
There are different routes you could follow to land some of the best brand ambassadors out there, but in our experience, using ambassador software just makes the whole process a lot easier.
Ambassador software tools enables you to automate a lot of the recruitment tasks that you would have had to perform manually otherwise. On an ambassador software platform, you'll be able to automate the task of manually scrolling through Instagram or TikTok to find someone whose online persona potentially aligns with your brand voice and aesthetic. Sounds great, right?
You could even integrate some platforms with your website directly so that social media users interested in becoming part of your brand tribe can sign up out of their own.
Building a community of ambassadors around your brand is when the fun really starts to set in. There's nothing as empowering as having a host of people shout about what you do online, knowing that it comes from a place of love and adoration for your brand. That's what having an ambassador community is all about.
Eager to learn more about sourcing the right folk to help create your ideal brand ambassador community? Download our highlighted whitepaper:
where we unpack how it's done.
3. Set Goals
Most ambassador programmes offer their ambassadors compensation after completing ambassador tasks or 'missions' in the form of exclusive discounts, freebies, or vouchers.
These are great to keep your ambassadors motivated to post content relating to your brand, but what will elevate things even more is if you set some clearly-defined goals.
Since you're paying your ambassadors in some way, you'll want to make sure you're seeing a return on investment. Setting goals on what you'd like to achieve will help you map out your ambassador tasks in relation to your sales growth. Moreover, make your ambassadors part of the journey. By communicating your goals, you're helping them to become part of your special brand journey - and it's always super fun to feel like you belong to something greater!
After you've set your goals, remember to monitor them as frequently as you can. Keep an eye on how often your ambassadors post content about your brand and how much engagement each post receives. Also keep an eye on the online traffic these posts generate on your web shop in terms of sales and sign ups.
4. Keep Your Ambassadors Engaged
Recruiting brand advocates fulfils one step of creating a fun ambassador programme, but retaining them is a whole different step entirely.
In a sense, we believe it's valuable to treat your ambassador community like VIPs. Incentivising them to complete ambassador tasks with rewards such as exclusive discounts is one way of setting them apart from your ordinary customers, but two-way communication is another great way of keeping them around.
Update your ambassadors with any major changes that may affect the company just as you would with those on the payroll. And check in on them as many times as you can. If the pandemic has taught us anything, it's that there's no place for cold communication.
If you show them that you're available to chat, and eager to check in on how they're doing in difficult times such as an ongoing pandemic, you'll display an empathy that they will appreciate and respond to really well.
This kind of open communication will bring you and your ambassadors closer, which will make working with them so much more enjoyable.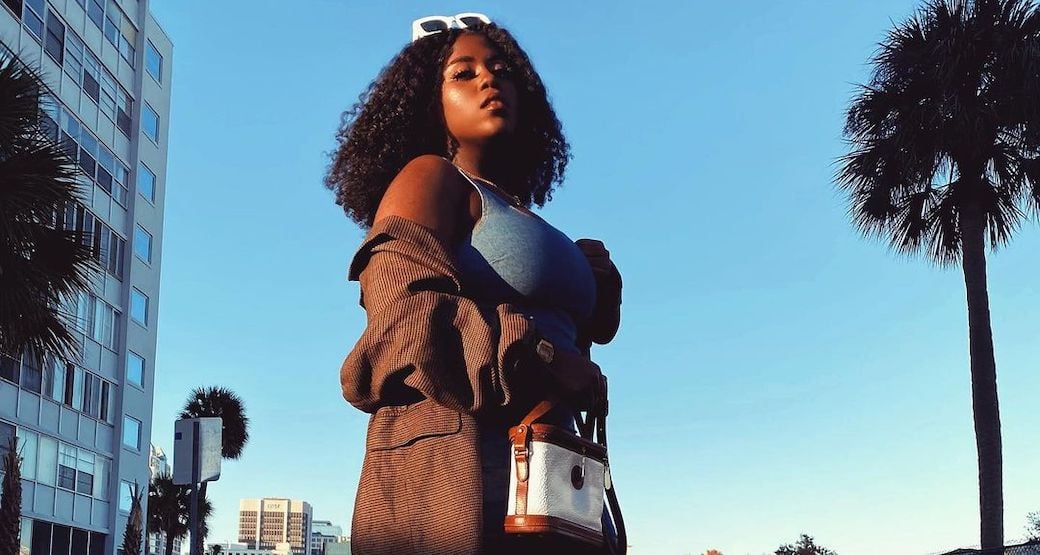 So now that you have some tips on how to create a fun ambassador programme, you're probably looking for an ambassador software platform that will help you get the ball rolling.
Brandbassador is a platform dedicated to turning your most loyal customers and fans into your greatest brand advocates. Our software tools seamlessly automate the recruitment process and can easily link up with pre-existing web shops built on platforms like Shopify Plus.
If you'd like to know more about how our platform works,
with us today.
Feature image credit: Burga | @jess_silva91.