Putting together a brand ambassador program is a lot of work. And it's not quite as straightforward as assembling flat-pack furniture. (Are those things ever really as straightforward as they say they are?) So to help you out, we've put together our little step-by-step article to help guide you through the process.
If you're unfamiliar with ambassador marketing programs, you can think of them as a type of customer loyalty program. People who absolutely love your brand apply to be a part of your program as brand ambassadors and earn perks for performing various marketing tasks. It's a win-win!
Create a community that converts with our free whitepaper: Building Your Ambassador Community in 2023: The Ultimate Guide.
Where some customer loyalty programs are open to anyone and everyone, ambassador marketing programs are often more exclusive - like a club for only the most dedicated of fans. You don't have to accept everyone into your program - and, in fact, you shouldn't.
Your brand ambassadors should truly represent your brand's vision and align with your values. You should also try to opt for people who already love your brand. You may accept followers and fans who are following you on social media and have an appreciation for your brand, despite not owning any of your products yet, but the majority of your ambassadors should be existing customers. This promotes authenticity and increases the chances of success for your program.
How Does an Ambassador Marketing Program Work?
Through your ambassador marketing program, you will create marketing tasks, big and small, that your ambassadors can choose to participate in to earn rewards such as cash, gift cards, points, or freebies. These marketing tasks are anything you can think of. Simple, quick, small-reward tasks could include following your brand's social media channels or liking a post by your brand. Higher-reward tasks could include posting a photo of your products on Instagram or hosting an in-person party.
But honestly, these marketing campaigns can be anything you want. Anything. Want your brand ambassadors to run a 5K race with your logo painted across their foreheads? Or to write and perform a jingle about your newest product at an open mic in their town and upload the video to YouTube?
Of course, you'll have to make sure it's something that your brand ambassadors actually want to do and you've got to make the rewards worth it, but in theory, just about anything goes.
By completing these tasks, your ambassadors build awareness for your brand by shouting about you to their family, friends, and followers. They can drive sales through social influence and by promoting your products with or without discount codes,
An ambassador marketing program also allows you to nurture your relationship with your customers. You have a unique opportunity to build loyalty through a long-term, mutually beneficial partnership.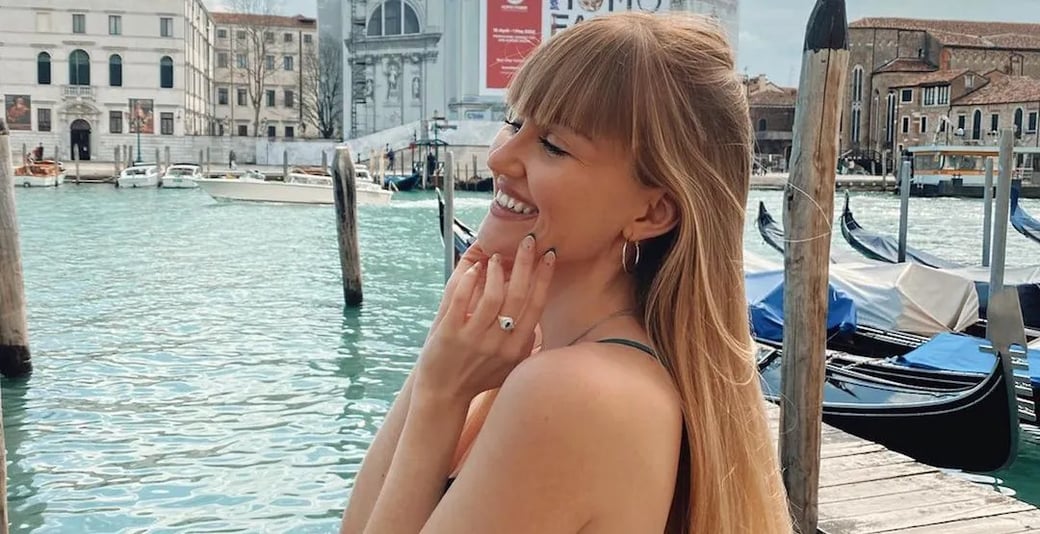 How to Create a Brand Ambassador Program
Now that you know what an ambassador marketing program is, it's time to learn how to build one. And while it'll probably take more time to assemble than my bookshelf is, if you follow these 8 steps, you'll be launching your program before you know it!
While we put these steps in the order we thought most appropriate, you may find it more beneficial to switch a few things around, or do a few steps simultaneously. Every program is different, so feel free to find what works best for you.
Step 1 - Designate a Community Manager
This step is crucial. You need a person to unite your ambassador community. We call this your Community Manager.
Your dedicated Community Manager is the guiding light of your ambassador marketing program. They're in charge of consistently creating, executing, and managing ambassador campaigns so that you can maximise their revenue-generating potential.
When you first start your ambassador marketing program, your Community Manager will need to spend more time and resources on creating activation campaigns to entice your existing community of customers, followers and fans to sign up as brand ambassadors. You'll also need time to carefully approve their applications depending on the qualifying criteria you set for your community.
Once your program is well underway, the Community Manager will be the main touchpoint for your ambassadors. Any questions and concerns ambassadors have will be directed to your Community Manager, and they will be in charge of continuing to create marketing tasks and ensuring that your ambassador marketing strategy aligns with your overall marketing strategy.
Step 2 - Define Your Goals
This is your Community Manager's first big task. Along with the rest of your brand's marketing department, the Community Manager needs to ask, "Why"? Why are you starting an ambassador marketing program? Are you looking to drive sales and increase revenue? Or do you want to focus more on building brand awareness and engagement? Is it something else, or a combination of all of these?
Your goal will be unique to your brand. There's no best goal and you can always adjust your goals later. But having a solid goal, to begin with, will help inform you of the types of brand ambassadors you want, the campaigns you'll run, and more.
Step 3 - Build a Community
Before you put out the call for people to join your ambassador marketing program, you need to have people to put the call out to. Building your brand community is an essential step that continues even once your program is up and running.
Before you start your ambassador marketing program, you should aim to have an Instagram following of at least 10-15K followers and a newsletter subscriber list of 10-15K. Not everyone is going to respond to your call, so you need a big enough pool of loyal customers to pull from. A community of 10-15K gives you a solid base to start with.
Step 4 - Choose Your Management Method
The way you choose to operate and manage your ambassador marketing program will likely be directly affected by your budget and expected ROI. If you have a small program with just a handful of ambassadors, you'll likely find it more beneficial to start with a manual management system. Many ambassador marketing programs begin with spreadsheets to manage campaigns, communications, rewards, and metrics.
This is a cost-effective method, however, it doesn't give your ambassador marketing program much room to grow. A lot of time will be spent manually performing tasks that could easily be automated with the right management platform. The more ambassadors you have, the more complicated a manual system gets.
Eventually, you may find you get less ROI with a manual management system than with an ambassador marketing management platform. At that point, investing in the right platform could be the ticket to infinitely scaling your program.
Step 5 - Define your Ideal Brand Ambassador
You want the best people for your program. So first, you have to know who the best people are.
Creating an ambassador persona is an essential step to identifying the ambassadors who are most suited to your ambassador marketing program. Not everyone is ideal for joining your community, but it's up to you how broad or restrictive you decide to make your entry requirements.
Having the right ambassadors for your brand helps you attract the right audience for your brand. An ambassador persona keeps your brand genuine. By aligning your ambassadors with your persona, you keep a consistent set of ideals and an authentic representation of your brand.
Step 6 - Establish a Community Vibe
You also need to define what type of vibe you want your community to have. Are you looking for a bright, colourful, fun-loving vibe? A sleek, sophisticated, cool vibe? Or a luxurious, rich, high-class vibe? Do you want an open community with a large range of ambassadors, or a closed, exclusive community where ambassadors all have a similar image? Your community vibe will heavily tie into your brand's image and brand values.
Giving your ambassador community a name not only helps set the tone and communicate your vibe, but it gives your brand ambassadors a sense of identity and connection to one another.
Your community has the potential to be the backbone of your entire ambassador marketing strategy. A great name is just one part of helping unite your community so they are aligned with your brand's vision.
Step 7 - Plan Your Launch Campaign
Before you launch your program, you should plan your launch campaign. This way, newly activated brand ambassadors have something to do to keep them engaged and start receiving rewards.
There are a number of foundational campaigns you can do to get your brand ambassadors started and active. A good example of a foundational task is to have your ambassadors follow you on your social media accounts.
Another great campaign to start with is a freebie campaign! This gets your products into the hands of your ambassadors while asking them to create a post - usually a photo or video - featuring their freebie.
Having campaigns ready to go means that you're able to immediately provide value to your new community and keep them invested. Letting too much time pass between joining your program and getting started can lose the attention of new ambassadors.
Step 8 - Activate Your Community
If you've made it to step 8, you're finally ready to open your ambassador marketing program to the world! Congratulations!
Now you need to activate your community. Activation campaigns allow you to put out a call to your community asking them to join your ambassador marketing program.
Get excited!
There are tons of ways to activate your community, but no matter which ways you choose, you should outline the types of ambassadors you're looking for, your expectations for those joining your community, and the rewards your brand ambassadors can expect to receive for their hard work.
As the applications roll in, it will be up to your Community Manager to accept or decline applications based on your predetermined ambassador personas and community vibe.

UGC cover image:@annexenna for Fabletics. Second image:@carolcarrascod for Safira