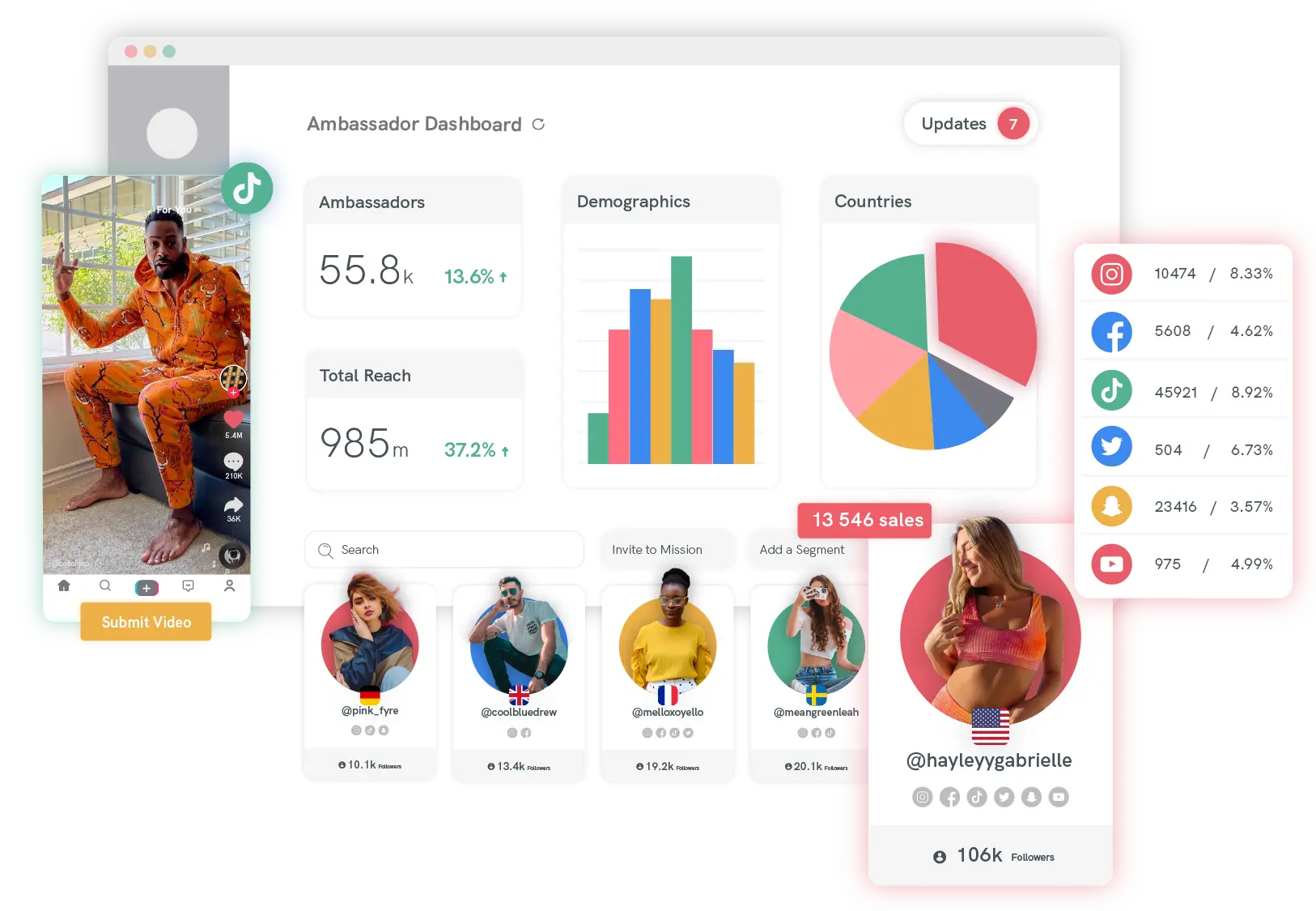 Manage Creator Relationships
Meet your community where they're at
Nurture relationships with unlimited social media creators, provide support, manage campaigns, track real-time analytics, and mobilise your own customers, followers, and fans all in one place. Reach creators on the go through a gamified mobile app.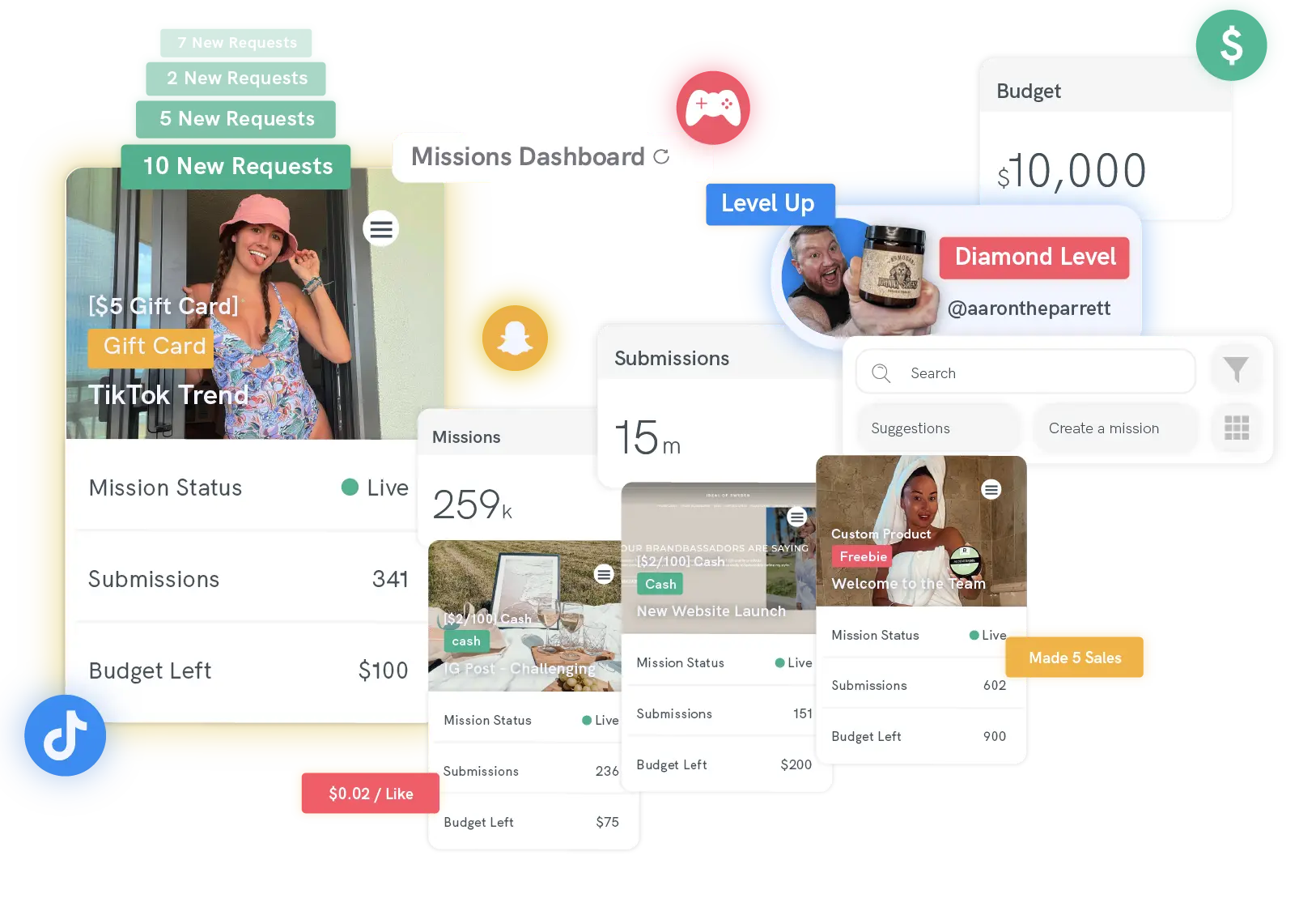 Gamify Engagement
The only limit is your creativity
Create completely customised creator marketing tasks that allow you to mobilise your community online, in-person, and everything in between in exchange for cash, points, gift cards, or freebies. Incentivise using micro-rewards that allow social media creators to build towards larger rewards.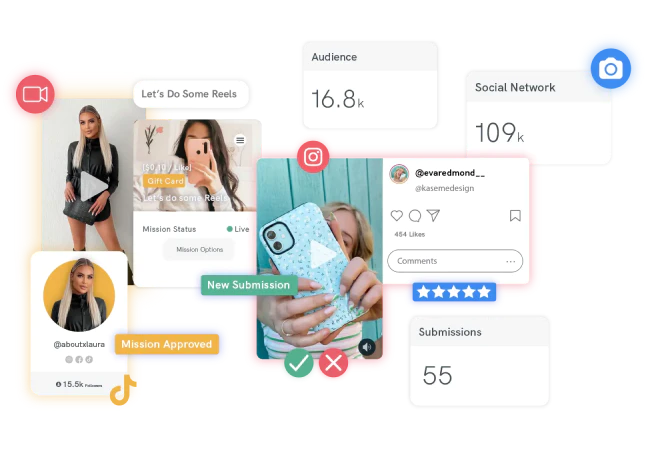 Content Creation
Unleash the power of the creator economy
Inspire trust. Promote your brand through high-quality, genuine content created by your passionate community of social media creators. Review and approve to ensure content aligns with your brand's vision.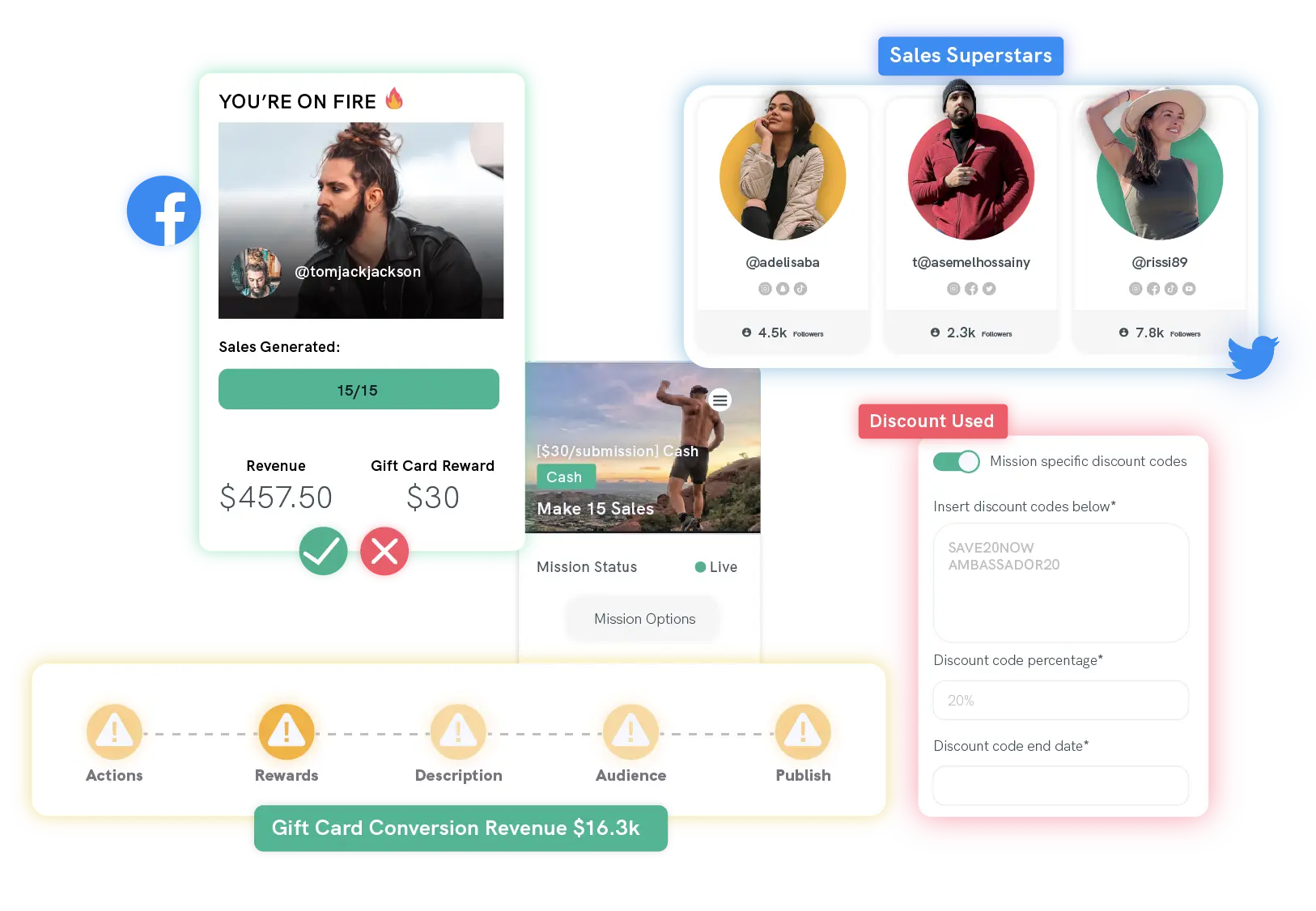 Drive Sales
Less effort, more results
Use our creator marketing platform to maximise conversions with custom discount codes and tracking links that seamlessly integrate with major eCommerce platforms. Choose dynamic, engagement-based reward structures to incentivise sales, recognise high-performing creators, and raise your bottom line.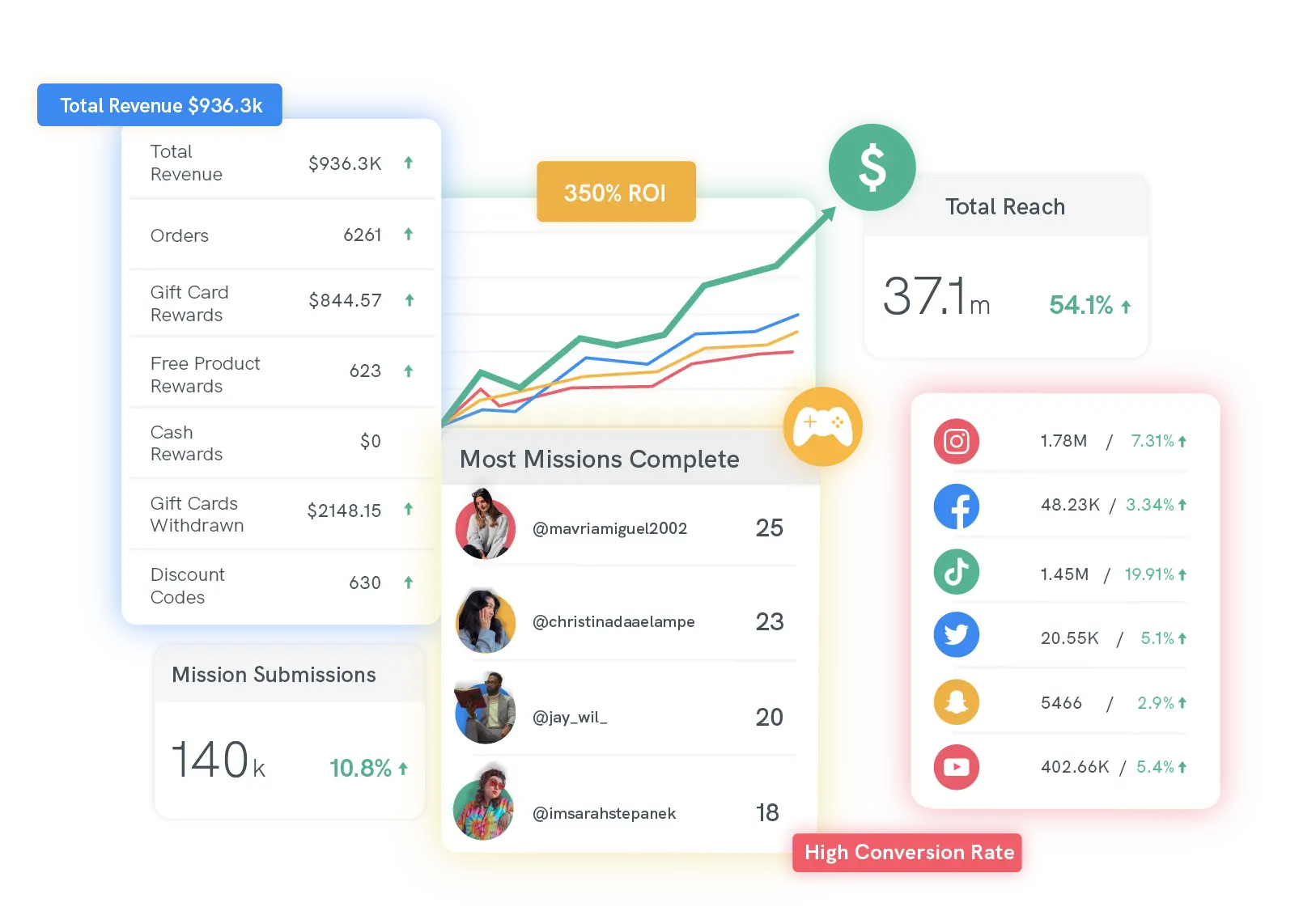 Track ROI and Analytics
Do more of what works
Track and replicate your successes with detailed analytics that show your brand engagement rates, social buzz, community demographics, highest-performing creators, and your ROI - in real-time.