With the rise of webshops and social media users, eCommerce brands are facing competition within a saturated digital landscape more than ever before. At the same time, social media users are also learning how to curate their social feeds in such a way that they manage to only see what they're interested in. Ambassador marketing software offers you the chance to break through that barrier with the use of brand ambassadors - one of the best word-of-mouth marketing strategies.
You are all set up with defining what your perfect brand ambassador looks like, and how you'd like them to drive sales for your brand and you've even set clearly defined objectives for the UGC you'd like them to create as a part of your curated content strategy. But how do you actually create authentic activation methods to get your customers to become your brand ambassadors?

You've got the numbers and all the data behind your target audience that you want to turn into brand ambassadors but getting them to make the flip from being your loyal customers to revenue-generating brand ambassadors can be tricky.
Ready to transform your community? Check out our free guide: 6 Easy Steps to Activate Your Brand's Customers, Followers, and Fans.
There are so many spammy Instagram accounts out there that try to get people to promote their brands which often gives ambassador marketing a bad rep but fear not. Activating your community in the right way can bring massive results!
8 Ways to Turn Customers into Brand Ambassadors
In this post, we'll be looking at 8 authentic activation methods that have been tried and tested by our brands when getting their biggest fans to become their best ambassadors. Check out these successful brand activations below!
1. Craft a Newsletter
When launching your ambassador marketing campaign, you'll want to really focus on getting your existing customers to become your brand ambassadors. We never recommend that brands ask random strangers to join their communities because how can someone authentically represent your brand if they don't already love and support it?

In saying that, it's time to tap into your customer database on Shopify or your preferred eCommerce platform. You'll want to make sure your email list is an active list that's up to date with all your customer information so you can create a personalised newsletter to promote your new ambassador marketing campaign.

Make sure to include the details of how people can sign up and what's in it for them. Ambassadors will want to know if they'll be fairly rewarded for their efforts. You might choose to simply have all this information listed on your website and simply redirect customers via a link in the newsletter so let's jump right into activation through a landing page.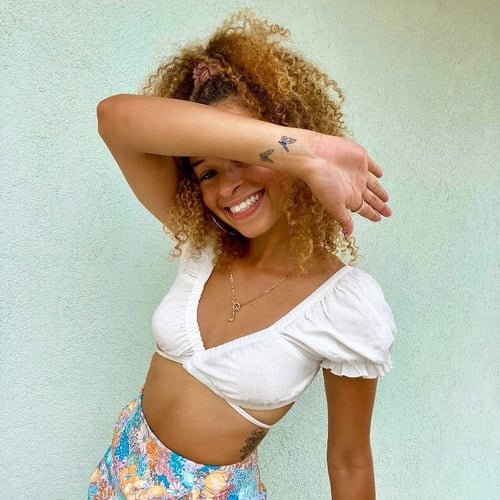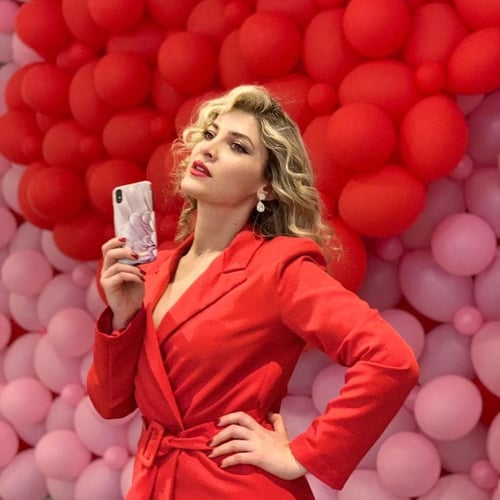 Left: @jayniem22 for Inkbox. Right: @maggie.issa for iDeal of Sweden. Cover: @aimeeewilliams for Pop Sockets.
2. Build a Landing Page
Having a landing page that you can refer ambassadors to is a great way to save your team time and effort in generating content for all the various activation methods we mention in this post.

See it as your umbrella where you house all the information related to your ambassador marketing program in one place. This includes all the details on how customers can sign up, which may include links to your ambassador software tool, what it means to be your brand ambassador and what ethos your community should align with. We also recommend an FAQ section that's updated in real-time to save yourself time when having to respond to ambassador sign-up questions.

Lastly, but most importantly you'll definitely want to define your community name and hashtags so that ambassadors feel a sense of pride and belonging to the community they're signing up to.
3. Use Social Media
Remember we spoke about the spammy ways that some brands use to build their ambassador marketing campaigns? A lot of those tend to happen directly through social media channels.

We recommend you stay well clear of any of those methods, for example, sending DM's on social media telling people you're looking for ambassadors or commenting on people's posts to sign up.
The more spammy your activation methods look, the less likely you are to get high-quality ambassadors who will generate massive amounts of revenue for your brand.
However, that doesn't mean you need to shy away from using social media to turn your followers from customers to brand ambassadors. You just need to do it following these rules:
Only post CTA's for ambassadors to sign up through your brand account
Try to get your brand account verified
Never send DM's to ask people to sign up
Use reels, stories and your feed to promote your ambassador marketing campaign
Always direct people who want to sign up to a landing page on your website
Never comment on people's posts asking them to sign up
4. Bring in Banner Ads
You may not want your ambassador marketing program to always be in people's faces when landing on your website, many brands choose to discreetly link their ambassador marketing program on their website but on the odd occasion, we highly recommend having a banner on your website home page with a call-to-action to get people to sign up.

When exactly is the right time to have the banner up? Of course, when you launch you'll want as many sign-ups as you can get to kickstart your program and fire up the ROI.

You'll want brand ambassadors to be super active and engaged around your holiday campaigns so make sure to promote sign-ups to your ambassador program a week or 2 before you launch Black Friday, Halloween or Valentine's specials.
We also recommend doing an A/B test to see how various designs or placements of your banner work in getting ambassadors to sign up.
Keep the information on your banner punchy but to the point. If your ambassador program is only open for specific customers make sure it's clear to ambassadors that T&Cs apply and applications are at your discretion.
5. Produce a Video
Video content still reigns supreme when it comes to catching people's attention as they infinitely scroll their socials. If you're finding that your static activation methods aren't working, it's time to produce video content that'll have customers signing up right away.

The best part about a video activation campaign is that you can authentically convey the way you'd like your ambassadors to represent your brand in their own video content, whether that be on TikTok, YouTube or IGTV.
Now, all that's left to decide is whether you make one long version that explains all the details about your ambassador program or break the same version down into bite-sized chunks that deliver all the details in short, more digestible snippets.
6. Deliver a Physical Package
We all have those prized customers with a highly engaged audience on social media that we definitely want as part of our VIP segment of brand ambassadors.
With these special cases in mind, you might want to consider going all out when activating them to become your brand ambassadors.
This is a great opportunity for you to pre-approve them as an ambassador but have them do an unboxing announcement that they've joined your community on their best social channel.
Who doesn't love getting a special delivery at their front door? What we love about this activation method is that it builds exclusivity and a buzz around your brand.
However, physical activations don't need to be saved for your VIP customers only, we've seen many brands on our platform delivering actual samples of their products before specific ambassador tasks are able to be performed.
7. Website Footer
Speaking of being exclusive, your brand may choose to have a very selective community of ambassadors that you don't necessarily want one-off customers who only buy on sale to be a part of.
That's totally ok! The more you craft your ambassador community to suit your brand, your mission and your goals - the more likely you are to succeed with your ambassador marketing platform and our onboarding specialists would say the same!
If you want the application process of your ambassador community to be as exclusive as an invite to a royal wedding, we recommend that you don't link it on our website at all, not even in the footer or sitemap.
However, if you're not quite ready for a banner but would still like eager customers to be able to sign up on your website at their own discretion, we recommend that you include a link in the footer of your website.
This means that customers who actually take the time to scan your website to find out if you have an ambassador program will be rewarded when they find the page they're looking for.
8. Email
Last but not least, you might be in a position where you'd rather activate your community through a personal email than a bulk email newsletter.
We love that you're a brand that goes to this level of detail when selecting and inviting your ambassadors!
By inviting ambassadors in such a personal way, you'll set the precedent for the kind of authenticity that you expect your ambassadors to utilise when promoting your product online.
What's most important is that you use a variety of methods when first launching your ambassador marketing program. That'll allow you to attract a diverse group of customers to be a part of your community and it's also likely that you'll attract people who are active on a variety of social channels - giving your brand maximum exposure in the digital sphere!