With the slow roll out of the COVID-19 vaccine and the ongoing call to stay at home, most businesses with physical stores will continue to face the same challenges they encountered last year. Webshops and delivery services have remained in high demand as a result, so ambassador marketing has become the leading social tool to help eCommerce brands make their mark in the web of online shopping.
See our list of the other
you can expect to see this year.
Shopify storyteller Dayna Winter writes how many businesses have actually thrived in the last year, despite the unfortunate closure of others. It came as no surprise for Shopify researchers to learn that loungewear brands and home fitness companies experienced burgeoning success as more and more lockdown restrictions were implemented across the globe.
Products from health and beauty brands, as well as subscription businesses, became more popular as consumers were instructed to stay at home and flatten the spread of the virus. Face scrubs and masks, soaps, and exercise equipment consequently became frequent purchases as consumers suddenly tried to recreate at-home experiences of what they'd normally find or buy outdoors.
Similarly, brands could no longer venture out to interesting locations or public spaces to shoot content for their social media channels. This is when businesses started relying on their brand ambassadors to produce unique at-home content promoting their products that they could repost across all of their socials.
1. Take Advantage of Change
Some of the companies that embraced this turn in marketing moved their brand ambassador 'missions' indoors. Apparel brands, for instance, asked their ambassadors to create lookbooks or fashion diaries of WFH outfits styled in three different ways. Since people couldn't dress up to go out, these lookbooks provided relevant, aspirational content. Although there was no place to go, lookbooks inspired viewers to buy clothing so that they could dress up at home in the same way.
2. Take a Tip From The Kase
Phone covers and accessories company, The Kase, is an example of a business that had to close all its retail outlets and rely solely on its webshop during the initial COVID-19 lockdown period. The Kase partnered with Brandbassador to expand their customer base by gathering a pool of ambassadors to speak for the brand throughout Europe.
Clothing brand Onepiece also switched up their ambassador marketing strategy during the pandemic.
to read their story.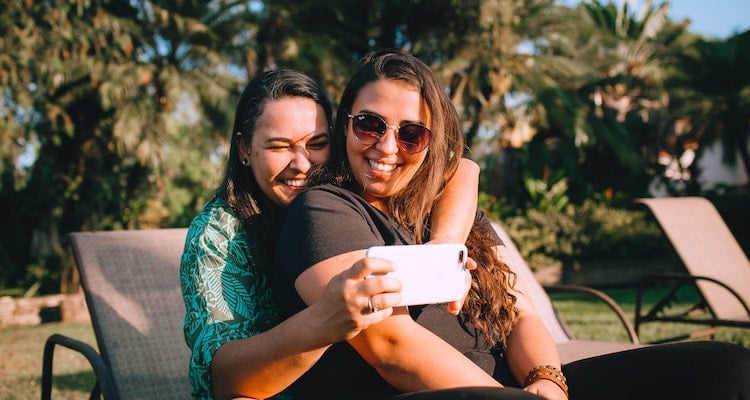 They encouraged ambassadors to join their UNIK Club so that a community of individuals could express their identity on social media through fashion, lifestyle, and smartphone cases using hashtags like #IAmUNIK and #UNIK_CLUB.
During the stay-home period, The Kase altered the missions and campaigns for their UNIK ambassador community on Brandbassador by creating new discount codes, offering 70% off on all of their products, and sending ambassadors a free case if they featured the brand in an Instagram post.
This motivated their ambassadors to get creative at home, posting content that was relatable to viewers and therefore desirable from a consumer perspective.
Eager to learn more about ambassador marketing? Download our whitepaper
for more.
3. Utilise Your Community
As the pandemic continues to affect businesses in the new year, we recommend brands encourage their ambassadors to create super relatable content — especially in countries where lockdown regulations haven't eased and people are still working remotely. Potential customers will be more keen to order your product online if your ambassadors show them how it can enhance their time at home.
Brandbassador's platform can help you recruit ambassadors and manage an ambassador marketing campaign in one centralised location. We'll provide the tools to help you maximise your brand awareness on all of your social media channels.
with us to learn more.