We all want success. No one goes into something with the intent of failing. But things don't always go as planned. This universal truth applies to everything, from taking a test, to running a marathon, to deep-sea diving (although that one's a little more risky if you fail). It even applies to your ambassador marketing program!
Hopefully, there will come a time when your ambassador marketing program is so successful that you need to start streamlining your management approach. You'll want to automate tasks to save time and have everything in one place so that important communications and data don't get lost.
But just like with deep-sea diving, and marathons you need to make sure your brand is prepared to move to a management platform and confident you have the potential for success.
Increase customer loyalty with long-term ambassador relationships. Learn how in our free case study with IDEAL OF SWEDEN.
Our platform helps drive revenue, generate social buzz and user-generated content, all in one place. Communications, ambassador applications, marketing tasks and submissions, reward payouts, metrics, and more can all be found in one centralised location.
Do you think your brand is ready to join over 550 eCommerce challenger brands who are making waves with ambassador marketing by increasing engagement rates, brand awareness, and driving sales? Keep reading to find out how to give yourself the best chance of success with our platform!
6 Ways to Maximise Ambassador Marketing Success
1. You Have an Engaged Community
You can't have ambassador marketing without brand ambassadors! Ambassadors are your loyal customers, followers, and fans who love and use your products before you've even asked them to join your program. They can talk honestly to a following of those who trust them about the pain points that your brand has solved for them, why they love you, and why they buy from you again and again.
If your community is small it will take much longer to start seeing results. There's nothing wrong with this! We all start somewhere. But it may mean that you need to start your program with a manual management system. If you move to our management platform before you have a sizable community, you may not generate high enough revenue to make investing in the platform worth it.
We work with hundreds of brands every day, and in our experience, it's best to have a following of at least 10K-15K followers on Instagram. In addition, you should have a newsletter base of at least 10K subscribers. This gives you a solid base of brand advocates to activate and start building long-term relationships with to create a solid community of ambassadors.
Have the numbers? Awesome! Next, you'll want to test to see if your community is ready for an ambassador program.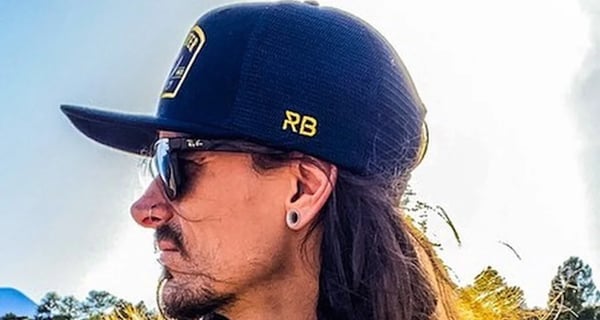 2. You Have a Dedicated Community Manager
Every great team has a leader. Your ambassador marketing community should be no exception. In order to see the return on investment you hope for, you need a manager specifically assigned to take care of your ambassador community.
The most successful brands we partner with all have one thing in common - a dedicated Community Manager. While your Community Manager may have another role in your brand, 50% of their time should be dedicated to the success of building and hosting your ambassador community to ensure you accelerate your ROI.
Your Community Manager will oversee your ambassador marketing strategy and ensure it aligns with your brand's overall strategy. They'll create marketing tasks to get products to your ambassadors in advance for upcoming campaigns, ensure ambassadors have enough time to create content for holidays and sales such as Black Friday or the beginning of summer, research current trends, and monitor which campaigns perform best.
Having a Community Manager means that someone is accountable for the success of your ambassador marketing community. If part of the Community Manager's job performance is based on the performance of the ambassador marketing program, it is far more likely that the proper time and attention will be put in to nurture the community, resulting in a higher ROI.
Check out our on-demand masterclass: What it Takes to be a Successful Community Manager.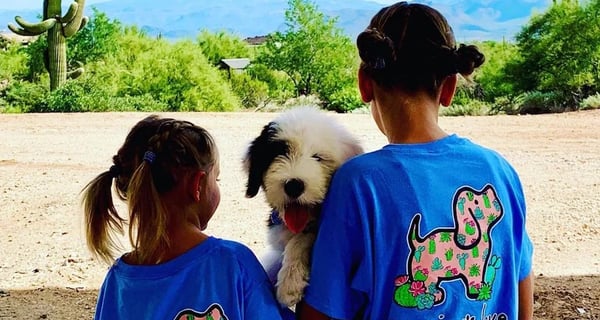 3. You Have the Ability to Invest Financially
The more you put in, the more you get out of your ambassador marketing program. Your ambassadors are valuable assets to your brand and should be compensated as such.
There are a number of ways to strategically reward your ambassadors to encourage them to stay active and to increase your chances of long-term relationships that convert sales.
Some brands are hesitant to product seed, especially in the beginning. But audiences want to see real people using your products. Product seeding does just that. It puts your products in the hands of your ambassadors so they can shout about you online in an authentic way.
Rewarding your ambassadors based on past performance is another really good way to wisely invest in your ambassador marketing program. By offering exclusive rewards (perhaps a higher commission percentage or a high-value gift card) to your top-performing ambassadors, you can request more of them. Examples of exclusive rewards we've seen brands use include VIP parties, top-of-the-line freebies, and even all-inclusive trips!
This gives you a much better idea of the content quality, engagement rate, and conversions you're likely to receive in response. It also encourages your other ambassadors to step up their game.
Remember, your brand ambassadors are real people. If you neglect to nurture that relationship and invest in your community, it could not only leave ambassadors unengaged and lower your ROI, but it could sour your relationship with these people who were once your biggest fans.
4. Your Brand Fits the eCommerce Model
Tracking performance and efficiently rewarding your ambassadors allows you to skyrocket the ROI of your ambassador marketing program. If you want to see how a particular ambassador is performing, it's essential that they have unique tracking codes to link their purchases to them.
Not only does this allow you to track sales and better utilise your top-performing ambassadors, but it allows your community to be paid commission for sales bought through their link.
Discount codes enable you to easily seed products to your ambassadors, incentivise your community, and create campaigns where ambassadors offer exclusive discounts to their followers. An ambassador with your product is always more valuable than an ambassador without one. Offering gift card rewards means you know that ambassadors will be choosing products from your brand that they love and can use in future content.
All of these abilities require a webshop. If your brand does not run on an eCommerce model with these functionalities, you will have a much harder time tracking performance, product seeding, and rewarding your ambassadors.
While it's possible to run an ambassador marketing program for a non-eCommerce brand or a service-based brand, our online platform may not be the right management solution, as the features become limited and it is much harder to prove a return on your investment.

If you'd like to learn more about how these features work, read our article on optimising your ambassador marketing with plug & play integrations.

5. Your Audience Lives Online
While all generations seem to be using social media platforms these days, there are demographics that typically do better with online ambassador marketing than others. Fashion and makeup brands tend to thrive online as tutorials, portraits, and product hauls are widely popular with Millennials and Gen Z audiences. Both of these generations tend to make many of their purchases online as well, often preferring them over physical stores.
Other generations, prefer to use social media primarily to stay connected with friends and family and more often shop in physical stores. It's not uncommon to see older generations using social media to learn new things or shop online, but there is a tendency to use social media mainly to share photos with family and friends. Baby Boomers and Gen X'ers may be more hesitant to become brand ambassadors if it requires them to regularly post.
Take a close look at the demographic of your brand's community. Are they already creating regularly on platforms like Instagram and TikTok? Are they social-media-savvy and up-to-date with current trends? Do they naturally communicate and engage with content creators and brands through their social media accounts?
If not, you may struggle to get traction with your marketing tasks and engagement rates may be low, resulting in an insufficient ROI to receive the full value of an ambassador management platform.
6. You're Committed to Using Brand Ambassadors
If you're using a third-party management platform, your ambassadors will likely join you on the platform. With our platform, your community downloads an app specifically designed for ambassadors. They then do everything through the app: communicate with you, apply to participate in marketing tasks, send in their submissions, and collect their rewards.
You may also use influencers - social media stars with large followings. Often, however, large influencers are hesitant to connect through a third-party platform. Some influencers have specific terms, conditions, and fees that are unique to them. They may view their relationship with your brand as a business transaction, and wish to perform it separately from your ambassador marketing program.
If your brand uses influencer marketing, don't worry! You can still do ambassador marketing as well. In fact, the two should be used together! It's just important to remember that the two are different and should be treated as separate strategies to ensure you make the most of what they each have to offer. To learn more about the different types of outreach marketing, take a look at our article Influencers VS Ambassadors VS Affiliates: Which Should I Use?
What's Next?
If your brand has a base of at least 10K-15K Instagram followers and 10K newsletter subscribers, you have a team member who would be available to fill the role of a Community Manager, you use an eCommerce model, and your audience thrives on social media, you might just be ready for an ambassador marketing management platform!
We'd love to talk with you about how we can help simplify your community management process, scale your community, and accelerate your revenue. Book a demo with us today and one of our ambassador marketing experts will walk you through the features of our platform and how we can help you reach your marketing goals.