In honour of World Book Month, we reached out to Kevin Kapapiro from our team to talk to us about our Book Club. Kevin heads up the book club by hosting biweekly meets on Zoom and shortlisting a selection of books each month. He believes there's a book out there for everyone, even if you don't like reading.
Create a community that converts with our free whitepaper: Building Your Ambassador Community in 2023: The Ultimate Guide.
We love how reading as a collective builds community. And since we're in the business of helping brands activate their own communities through our ambassador marketing software, we caught up with Kevin to chat to him about how our book club helps to build and engage our own internal community.
Q&A With Kevin Kapapiro
1. Could you tell us a bit about yourself and your role?
I've worked as a Sales Development Representative for the last 8 months. My role includes helping brands leverage their loyal customers, fans and supporters to create an ambassador community that drives sales, user-generated content, social media buzz, and brand awareness.
2. Could you give us an overview of the book club? How does it work? Who is it open to?
The Book Club is a community we've built that includes employees who are interested in reading and exchanging ideas around what we've read. We vote every month for which book we want to read, then we meet twice a month to share different ideas and perspectives around what we've read.
3. What books have the book club read in 2021 and what's been your personal take on those books?
We've recently just finished reading The Checklist Manifesto by Atul Gawande. The book was initially recommended by Sir Clive Woodward and it was fantastic! From the book, I have learnt that even the simplest of things are worth putting on a checklist, just to make sure you don't make mistakes — especially when working on large-scale projects with multiple people.
4. We're all about helping brands to activate their ambassador communities, how does the Book Club help to build its own internal community?
The Book Club helps build its own internal community by bringing together our employees to talk about something different to work. With all of us working from home, it's really nice to belong to a community and chat on Zoom as we can't meet each other at the office.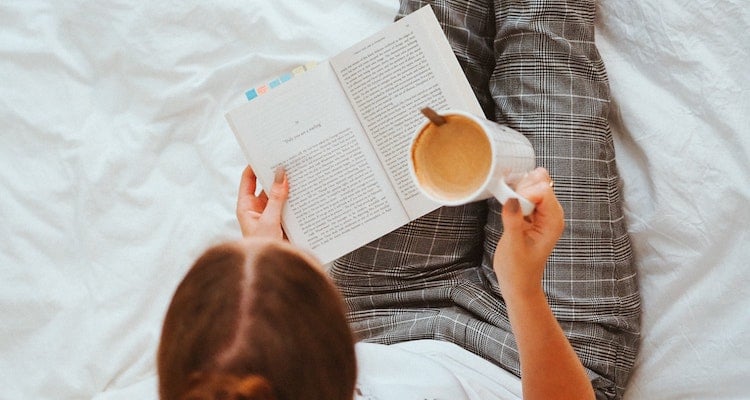 5. How do you think that reading as a collective experience builds that aspect of community?
The shared reading experience allows us all to learn more about each other and our different perspectives — especially explaining how some of our life experiences may have led to a particular perspective. The book club isn't just about talking about the text, it's also about talking about life outside the book. While reading as a collective, we cheer each other on to get to the end of the book, as well as get the most out of the book.
6. What book are you most looking forward to reading in 2021?
The Miracle Morning by Hal Elrod.
7. Could you give us Kev's ultimate list of books and tell us why they're worth the read?
Richest Man in Babylon by George Samuel Clason - it changed my understanding of money and taught me the mindset to have in order to save properly
The Alchemist by Paulo Coelho - a great book, and a must-read for everyone. It teaches you how to find yourself.
Think and Grow Rich by Napoleon Hill - it's a great book for understanding the mindset you need to have to achieve your goals.
Winning with People by John Maxwell - a book that teaches you how to have effective relationships with people.
My Autobiography by Alex Ferguson - I am a Manchester United fan, so I absolutely love the man!
8. For people who aren't into reading, what advice would you give to inspire them to pick up a book?
My advice is that there's a book out there for everyone, so if you feel like you don't like reading books, then it just means you haven't yet found the book that's right for you. But it's out there!