Thinking about starting a brand ambassador program? This is so exciting! And you've definitely come to the right place, especially if you're a little wary. Are you worried about whether or not ambassador marketing would even work for your brand? Concerned that you may not have enough people to join? Let us assuage your fears.
First, the good news - we believe that ambassador marketing on some scale can work pretty well for any brand. After all, at its core, ambassador marketing is simply offering rewards to your most loyal customers and fans for spreading the word about your brand. If you have even one loyal customer who's willing to do this for you, then technically, you have a brand ambassador.
Now the still-good-but-trickier-news. For ambassador marketing to make a significant difference in your brand, you need to build a community of ambassadors who are always ready to help you with campaigns.
Obviously, this can be an intimidating process to plan. What if you plan everything you need for a brand ambassador program, and no one joins? Awkward…
Ready to transform your community? Check out our free guide: 6 Easy Steps to Activate Your Brand's Customers, Followers, and Fans.
Thankfully, there are numerous ways to gauge interest and see if your community of customers, followers, and fans are ready and willing to rally behind you to form a successful brand ambassador community. In our experience, we recommend having a social media following of at least 5-10k followers minimum before you start thinking about an ambassador program.
Today, we'll be looking at ways to find out if your community is ready to band together and create an outstanding brand ambassador program.
5 Ways to See if Your Brand Community is Ready to Become Ambassadors
1. Use Your Existing Newsletter
Do you have a newsletter or other email list set up for your business? If so, this is the best place to start. You've already got a list of people who are interested enough in your brand to accept regular communications! Why not use those communications to see if they'd be interested in joining an ambassador community?
Whether you add a small link that subscribers can click to register their interest, or you have them fill out a form, using your existing email list is the perfect way to drum up interest and figure out who is keen on participating.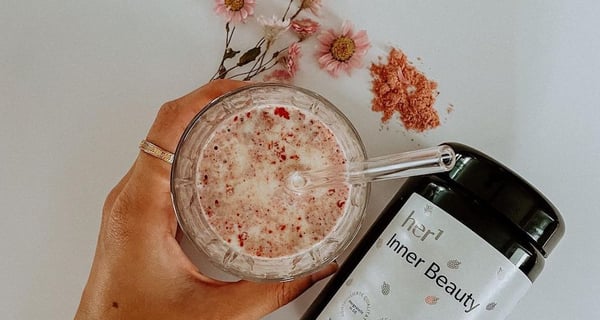 2. Get Direct Customer Input
This is like the online equivalent of that cashier who asks you if you want to sign up for a points program every time you buy your groceries. If you're looking to hit customers directly, adding a simple checkbox on your brand's checkout page can work wonders.
Not only are you giving shoppers the chance to opt-in to your future brand ambassador program, but you're ensuring that the people opting in are genuine customers who have hands-on experience with your brand. This weeds out anyone saying yes simply because the word "freebie" piqued their interest.
3. Create a Landing Page
Your homepage is prime real estate for anything you want to promote. Many brands that offer ambassador programs have a link on their homepage that leads to more information. Even if you're just in the research and discovery phase, you can link to a landing page to offer a more in-depth explanation of what being an ambassador for your brand would entail once the program is up and running.
To avoid confusion, make sure it's clearly highlighted on the page that the program isn't live yet. But give interested customers, followers, and fans the opportunity to provide you with their contact information so that you can keep them informed about any super special updates.
A landing page is a great place to set expectations for ambassadors and provide a sneak peek into the types of rewards ambassadors could receive. How you collect information from interested participants is up to you. You could make it a full form with details on age, social media accounts, how often the participant purchases from your brand, location, gender, etc., or as simple as having them input their email.
A form may be more effective if you have a very specific type of ambassador in mind. It would allow you to see how many people who are interested meet your criteria. If your brand is open to having all kinds of brand ambassadors, then a simple email input may be sufficient at this stage.
4. Create a Social Media Group
Who doesn't want to feel like they're part of an exclusive club? Creating a mini-hub where you can update your interested ambassadors is a great way to centralise communication and keep everyone in the loop.

In the same way, users join might join a digital marketing Facebook group to share resources and ask questions with a like-mind community if they're interested in the topic, you can create a group on Facebook, Discord or Slack to allow your community to connect, share ideas and engage with your brand.
These private groups are fantastic for quick communication. You can get feedback on your ideas, ask your ambassadors to share their ideas, and encourage interaction and camaraderie through comments. Because it's such an interactive method of communication, ambassadors begin to feel like they're part of a true community.
The biggest downside is that only people who use these platforms are able to participate. If someone doesn't have Facebook or Discord, they may be unlikely to make a whole account just to join, so you may not have fully accurate data on the number of people interested in joining your community. Using groups on specific platforms could be a great jumping-off point, but it may not be great to use exclusively unless you're willing to lose out on ambassadors elsewhere.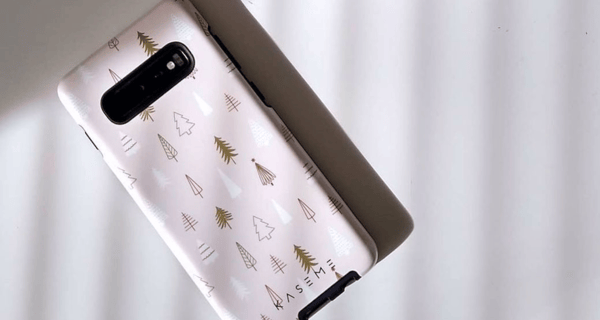 5. Create a Poll
Do you like us? Check yes or no. Many social media platforms now allow you to create polls. If you're looking for a softer start to gauging the viability of an ambassador program for your brand and don't feel like you need to collect peoples' information yet, a social media poll may be a great way to see numbers without having to promise too much upfront.
Twitter, Facebook, and Instagram are just a few of the platforms that allow you to create quick, simple polls for followers to engage with. This is a great option when you're first considering a brand ambassador program but haven't developed a full plan for it or aren't sure you want to invest in it yet.
Using polls also gives you the opportunity to see where most of your interested customers are active online. If you have very little response from a Facebook poll, but your Instagram poll shows an overwhelming level of interest, then you know you should focus more of your efforts on Instagram.
There are a few downsides to a social media poll, though. For one, because responding requires such low effort, you may find that when you ask people to commit to an actual program later, the number of people genuinely interested drops.
It could also provide inaccurate data if you use multiple platforms. Someone may select yes on three different social media platforms, making one interested person appear as three in your data. But so long as you're using polls as a very general estimate of whether or not you have enough people interested to make an ambassador program worth pursuing, they can be very informative.
Just Make Sure...
Be interesting. No matter how you attempt to gauge your community's interest level, make sure you're expressing just how exciting your brand ambassador program will be. Asking, "If we were to create an ambassador program, would you be interested in participating?" isn't as compelling as, "Would you be interested in joining a future ambassador program to earn freebies, cash, and other rewards?"
Even if you don't have very much planned out, you want people to be excited about the possibilities.
Things to Consider
Follow up. Follow up. Follow up! You don't need to have your brand ambassador program completely mapped out before gauging interest, but it's important to have an idea of how you will connect with interested participants and keep them updated and engaged.
Asking someone to fill out a form and then not corresponding with them for a month or more guarantees a higher level of drop off in interest. If you're in the extremely early stages, an immediate "thank you" or "welcome" email followed by monthly updates may be sufficient. Biweekly communications would be better.
Even if you don't have a program ready to launch, you can start asking interested ambassadors to complete simple tasks such as joining a social media group, liking your brand's pages, or inviting their friends to the program. Small tasks that keep people interacting with your brands will result in more ambassadors being ready when you are.
Remember, the softer the gauge (a poll or checkbox versus filling out a detailed form), the more people you may find don't fully commit once the program comes out. If you use a soft gauge, make sure you have an overabundance of interest before deciding if your community is ready, as many of these have the potential to drop off.
Another important thing to consider based on the interest of your community is management. How will you manage your community when you launch it? Are you going to manage it manually, or use a management platform? The size of your interested community and a careful look at your resources are good places to start when considering this.
If you have a small number of interested ambassadors, manually managing the community may make more sense - at least to start. However, if you have a large community ready to start participating in marketing tasks and you want to save on time, using a management platform could help you see a better return on your time and money.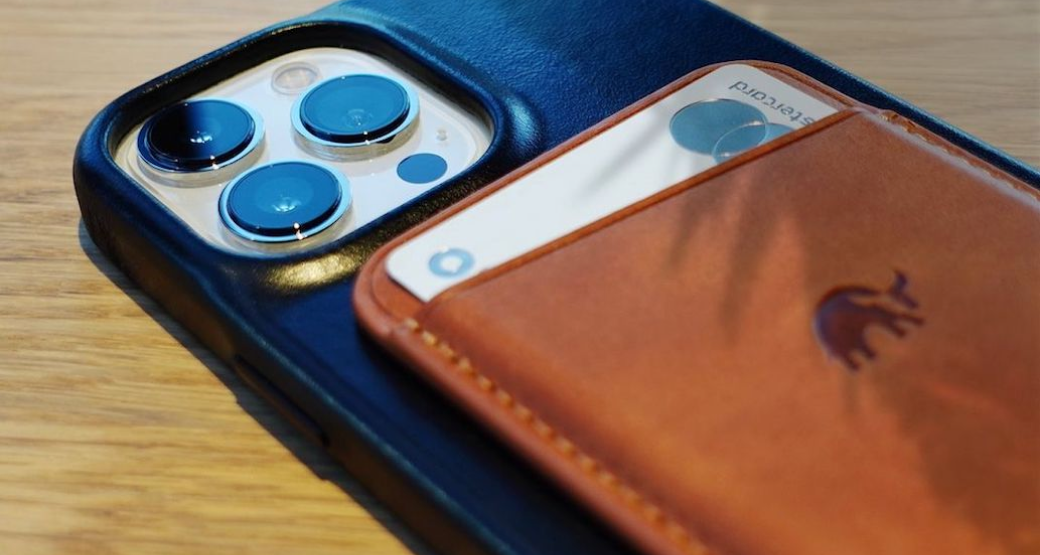 What's Next?
Once you've set in place your method of gauging community interest and know that you have a community behind you that is willing to jump in and get started, it's time to get the ball rolling! For the next steps on activating your community, check out our free guide!

UGC cover image: @christinadaaelampe for Safira. Second image: @bags.prettythings for KaseMe. Third image: @anajulieee for Her1. Fourth image: @appletldr for Bullstrap.