You know a brand has achieved massive success through their ambassador marketing when they create an official guide on how to spot fake ads, websites and social accounts. I'm talking about none other than the activewear social sensation, Gymshark.
I'm sure while scrolling through your socials you've at least come across one person decked out in their super comfortable workout gear, no doubt linking their discount code to the post. So how did Gymshark become a social media sensation?
Ambassador Marketing! The company's Chief Brand Officer Noel Mack, told Marketing Weekly, "Instagram is a huge part of our story because of the communities we create, but the challenge is always how to stand out among so many online businesses vying for consumers' attention,"

He went on to say "We have been building our following organically since day one of the brand, six years ago. We like to think a Gymshark Instagram post is very recognisable because of our unique photography style, almost over-exposing pictures to create a really 'aspirational' look, drawing particular attention to the athlete and our product."
By organically growing their following from a grassroots level, the brand has nurtured and built brand loyalty with their customers, fans and followers - a key attribute of their social success and something that's at the foundation of any good ambassador marketing programme.
In their own words, "Gymshark is a fitness apparel & accessories brand, manufacturer and online retailer based in the United Kingdom, supported by millions of highly engaged social media followers and customers in 131 countries.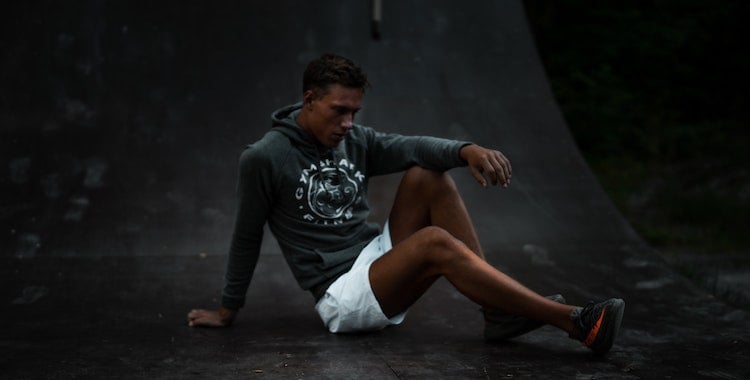 I personally love the transparency around their success achieved through ambassador marketing, they've done nothing to hide the fact that they've used their community of highly engaged social media followers to propel their brand forward and expand their revenue streams.
Gymshark has been loyal to its community from day one, they provide some of the most helpful free health and fitness content which in turn inspires their ambassadors to create their own content for their followers, circling user-generated content and involving their community in their brand journey.
Created in 2012 by teenager Ben Francis and a group of his high-school friends. Gymshark has grown from a screen printing operation in a garage, into one of the fastest-growing and most recognisable brands in fitness. This growth comes from a devotion to producing innovative, effective performance wear and an ever-expanding social presence.
After recognising the success of fitness influencers across social media, the launch of Gymshark was perfectly timed to collaborate with them, growing a buzz around their product and expanding their reach. Perhaps not all of us would have seen the gap in the market but Ben Francis couldn't have timed it more perfectly to the market fit. He knew his niche and he wasn't afraid to niche out hard to become one of the leading activewear brands in the world.
Another brand that launched at the perfect time and took advantage of the rise of social media when many others were slow to the uptake was Onepiece. A brand built and fuelled by social media marketing to grow to almost $200 million dollars in online revenue.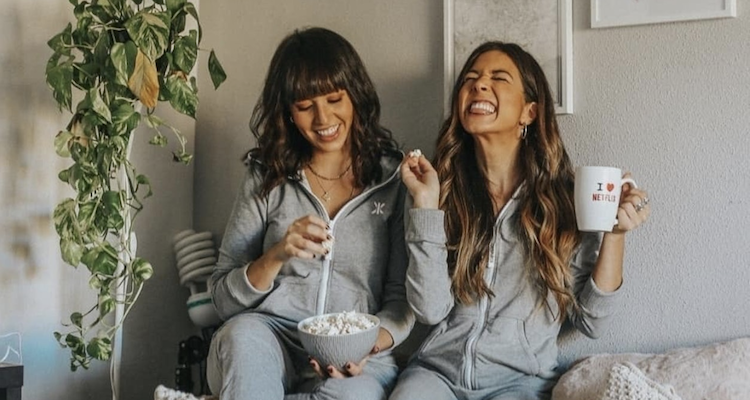 In its fledgeling years, Onepiece had no money but tons of products. Redbull was also on the rise with their 'red bull gives you wings' campaign which inspired the founders, Thomas and Ole to give all the coolest people free Onepiece products. They approached clubs across London and created Onepiece parties where everyone wore their merchandise.
Through their events network, a few very influential people and tapping into the start of social media - Onepiece's ambassador network expanded exponentially. The likes of P Diddy and Julia Roberts have all been spotted in their trendy jumpsuits.

Established brands didn't understand the power of social media back in 2010 but Onepiece did and suddenly they had thousands of ambassadors they needed to manage manually which started the Onepiece ambassador program.
Are you a brand looking to grow your reach and generate revenue in 2021? Brandbassador empowers brands to turn customers and fans into ambassadors, create automated marketing campaigns, generate social buzz, drive sales and track revenue through our plug & play integrations. Book a demo with us to find out more.