With the rise of webshops and social media users, eCommerce brands are facing competition within a saturated digital landscape more than ever before. At the same time, social media users are also learning how to curate their social feeds in such a way that they manage to only see what they're interested in. Ambassador software offers you the chance to break through that barrier with the use of brand ambassadors.
Brand ambassadors are online personalities that promote your products through the style of word-of-mouth marketing. Their following count is not as important as the values they represent and unlike influencers, brand ambassadors will endorse your brand because they love what you do and they're eager to encourage people to support you.
Maximise engagement and ambassador-generated sales with our free guide: 5 Reasons You Need a Dedicated App for Your Brand Ambassadors.
Ambassador or influencer marketing software provides a platform through which brands can connect to potential ambassadors or structure brand ambassador programs to promote specific products or services. It's no secret that making a name for your brand in the online marketplace is no easy feat, but with the help of ambassador software, you'll undoubtedly reach a wider audience and provide more tailored customer support.
10 Reasons
Ambassador Software Will Grow Your eCommerce

Brand
1. Gain Entry Into Curated Social Feeds
Ambassador software allows you to beat ever-changing algorithms when it comes to being excluded from curated social media feeds because it entails using online personalities that your target audience already follows to promote your brand.
By enlisting loyal customers to talk about your brand online, you'll gain entry into social feeds instead of remaining excluded. In this way, your ambassadors will serve as the middle person between you and potential customers whose curated feeds may have locked you out otherwise.
2. Connects You to the Right People
If you plan to launch a brand ambassador campaign, it's essential to connect with brand advocates that share the same values as your company. It's also important to connect with people who already really admire and support what your company does so that their endorsement feels authentic and trustworthy.
Ambassador software can help you to connect to the right people by building and maintaining a mutually beneficial relationship with them.
3. Ongoing ROI
Often, companies connect with influencers for a short-term project, so the ROI is short-lived. While an influencer marketing strategy has its place, ambassador software allows you to extend that connection by establishing a long-term partnership with someone as a brand ambassador rather than a short-term influencer.
The software will help you assign tasks to your ambassadors and ensure that you maintain your relationship with them through rewards-based incentives. Utilising ambassadors in an ongoing way subsequently provides an equally ongoing ROI.
4. Elevated Online Presence & Brand Awareness
As an eCommerce brand, you'll only experience foot traffic in a digital way. By launching an ambassador program, you'll immediately increase the number of people that find your online store, as well as your Facebook and Instagram shops.
An ambassador will provide click-through links or discount codes that all lead to your webshop, simultaneously elevating your online traffic and overall brand awareness.
5. You'll Build a Trusted Name
Brand ambassadors are unique individuals that present themselves to their followers in an authentic manner. This authenticity is what secures their followers' trust. A brand promotion of any kind by an ambassador will therefore feel like an ordinary product or service referral from a friend. And unlike traditional TV or radio advertisements, this kind of endorsement will seem more honest.
6. It's Not Intrusive
Brand ambassador endorsements are less intrusive than paid promotions on platforms like Instagram and Facebook. By using ambassador software, you'll be given the tools to create ambassador marketing campaigns that promote your company in a more personalised way.
You'll avoid the risk of generating an online presence that is too intrusive, while also saving costs on sponsored social posts.
7. Creating a Brand Community
In today's digital market, consumers like to support brands that make them feel as if they're part of something significant. By using your biggest fans to invite their followers to join your company's journey, you'll develop a sense of community or 'fandom' around your brand.
This sense of community is the appealing factor that will motivate consumers to buy your products or services, so they can become loyal fans of your brand community too.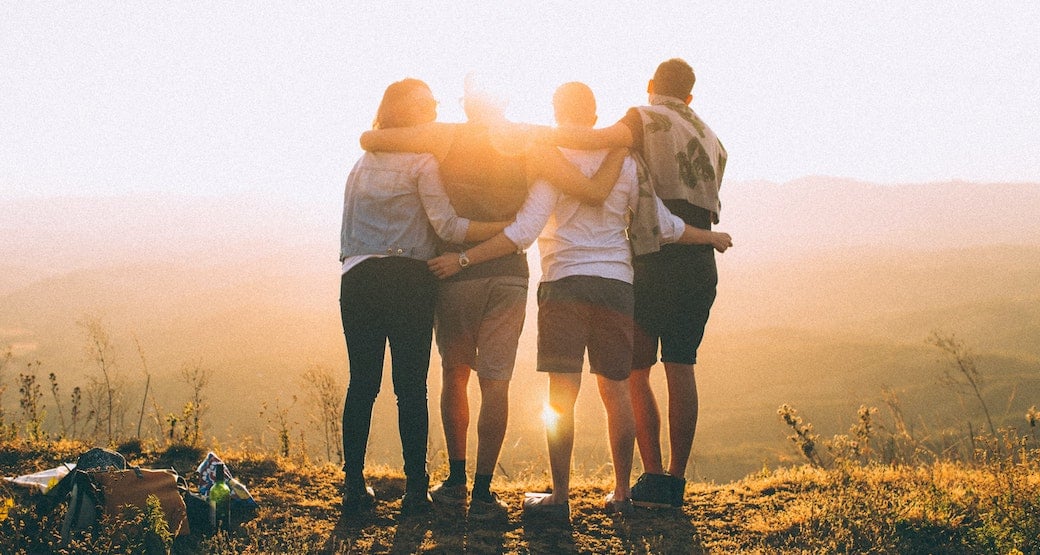 8. Insights for Improvement
Brand ambassadors can offer practical advice when it comes to how and where you could improve your brand offering. Because they already support your brand, they will be happy to share honest feedback on how they're experiencing your products or services.
With their insights, you'll be able to make impactful decisions about what your business does going forward.
9. A Cost-Effective Solution
Brand ambassador management software offers a cost-effective solution to traditional marketing through the structure of rewards-based compensation. Instead of only paying ambassadors in cash, brands also have the option to reward them with freebies, gift cards, and discount codes.
The software will also allow you to monitor the responses to your assigned ambassador tasks and campaigns by evaluating your total online reach and engagement in real-time. Ambassador software thereby functions as a way to connect you with ambassadors, while also keeping an eye on your social impressions.
10. Fresh Content
Ambassadors are creatives that actively search for ways of generating new content that is fresh and engaging. These can be reused across your social media platforms Their endorsements of your brand will therefore keep you on the map of what's relevant and cool — and provide you with interesting user-generated content (UGC). This will drive engagement and ultimately lead to a greater ROI.