Ambassador marketing has become a super influential tool and brand booster in today's saturated digital landscape. Companies are turning their customers, followers, and fans into brand ambassadors because consumers trust everyday voices more than the paid promotional content from influencer giants. In this case, ambassador marketing proves that fewer followers can equal more sales. But what are some of the ways you can check that you're getting the return on investment (ROI) you were bargaining for?
Learn how to maximise your revenue with our free whitepaper: The ROI of Ambassador Marketing – A Comprehensive Guide
Measuring an ambassador marketing campaign entails a little more than crunching numbers and putting graphs together. Evaluating the number of sales you earn is important, yes, but it's equally important to look at things like brand mentions, new follower engagement, and social media impressions. These are all factors that can really show whether your ambassadors are helping you to ultimately build brand awareness, drive customer loyalty, generate revenue, and scale your online presence.
6 Ways to Improve ROI with Ambassador Marketing
We've set aside 6 ways that you can measure whether your ambassador marketing strategy is seeing a worthy return on investment. Dive into it with us here.
If you're interested in learning more about influencer marketing in 2023, check out our guide!
1. Check if Your Goals are Being Met
One of the first things that should preface any ambassador marketing strategy is a list of clearly-defined goals. Having this list on hand will really help you when it comes to the initial evaluation of your campaign.
If you intend for your campaign to increase unique website visits by 15%, you'll be able to track (after a month or so) whether your brand ambassadors are actually helping you fulfil that goal. If you don't see that this goal is being met, you can attempt to switch up your strategy by either implementing new tasks for your ambassadors or trying another social media channel.
2. Monitor your ROI
This one's pretty obvious, but if your overall sales count suddenly skyrockets, you know you're doing something right. Or in this case, your ambassadors are totally excelling as your loyal brand advocates.
That's why it's important to recruit your customers, followers, and fans as ambassadors through well-thought-out activation campaigns because they're the individuals who'll shout about what you do from a place of true admiration. This kind of authenticity isn't something you can buy, and consumers know this - that's precisely why ambassador marketing has built a name for itself as a marketing strategy that consumers trust.
3. Keep an Eye on Engagement
Looking at your sales count is one way of evaluating your ROI when it comes to revenue, but taking a look at engagement can help you see whether more people are talking about your brand or learning about you for the first time.
Instead of tracking sales, track the increase in engagement with the content your ambassadors post about your brand by taking note of things like comments, likes, clicks, and shares.
A high number of comments, likes, and shares indicate that your ambassador content is performing well and building brand awareness.
4. Check Your Impressions
Another useful way of measuring brand awareness is by analysing the number of impressions on your ambassadors' social media posts. Impressions indicate how many times a post was displayed. This means that it could've shown up within a social feed either organically or because it was shared by other consumers.
A large number of social media impressions indicates that your posts are popping up on timelines across the web and reaching more people. It also shows that the content your ambassadors are posting is responding well to the algorithm of the particular social media channel they're using. If their posts are naturally quite engaging, the algorithm will reward them by displaying the content to more of their followers.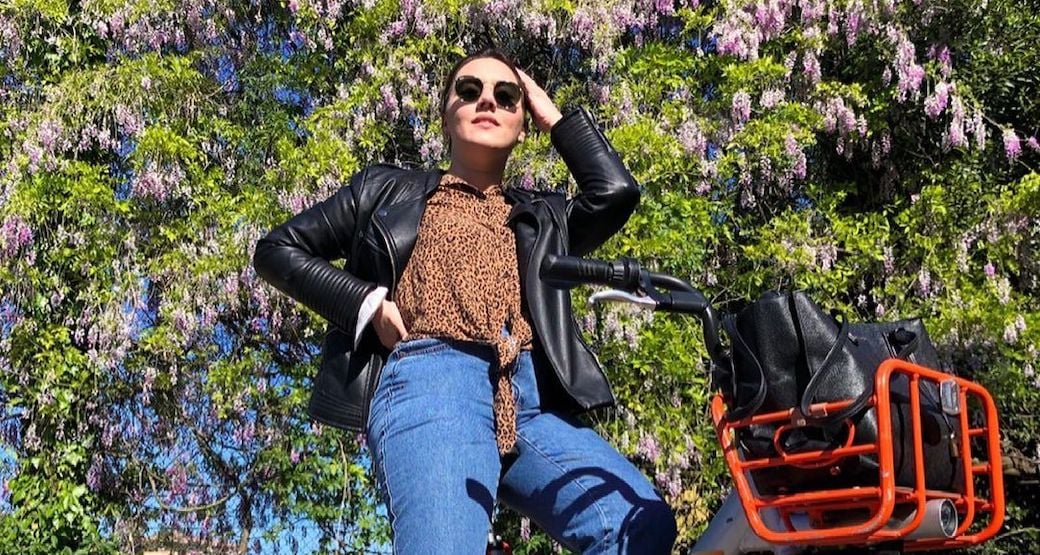 Giesswein | @sikakiwa
5. Conversions
New technologies allow us to track where website sales come from, which lets brands see whether a customer made their way to their eCommerce store via Google, Instagram or Facebook, for example.
An easy way to apply this to your brand ambassadors is by providing them with unique discount codes that they can share with their followers to use on your eCommerce store. This will enable you to see how many sales conversions each of your ambassadors bring in. If the tally goes up, your ambassador marketing strategy is working. But if none of the discount codes are being used, then you may want to consider improving your strategy by either changing platforms or recruiting new ambassadors.
6. Having the Right Tools
All the points we've mentioned so far are great, but without the right tools to measure them, we'll have left you sucking your thumb. Let's not leave you there.

Our ambassador marketing platform allows you to measure the ROI on your ambassador marketing campaigns and export real-time reports. In addition, it's designed to help eCommerce brands recruit and connect with their customers and fans as passionate brand advocates.
Yes, that's right - everything you need to measure and coordinate your ambassador marketing campaigns in one platform! Our platform is robust and can easily integrate with online shopping platforms like Shopify to make tracking sales conversions easier.
We're in the business of improving ROI in terms of revenue, brand awareness, online presence, and customer loyalty by linking companies with ambassadors that genuinely support what they do. Our software tools equip brands with the means to run fully-fledged ambassador marketing campaigns - missions and all!

Feature image credit: Safira |@mariachaniotii