With rising customer acquisition costs and the decreasing trust in paid ads, eCommerce brands are realising it's time to rethink digital marketing. More eCommerce brands are forsaking traditional ads and reliance on branded content to favour user-generated content created by brand ambassadors.
Why? People connect with people. Despite the major shift to online...everything (meetings, dating, school, shopping, and more) people want to make connections and build relationships. We see this very clearly in the change in focus that eCommerce brands have been making with their focus on ambassador marketing.
Increase customer loyalty with long-term ambassador relationships. Learn how in our free case study with IDEAL OF SWEDEN.
Ambassador marketing is when a brand asks its most loyal customers, followers, and fans to shout about them to the world. This can be in person but more often it's done online, particularly through social media. Ambassadors are compensated for their efforts with rewards such as cash, gift cards, points, or freebies and - if the partnership is successful - a long-term relationship is built.
Brands have been using other forms of online word-of-mouth marketing for years. Affiliate marketing and influencer marketing are two other forms of brand representation that are also widely used. But now big players are realising how much weight a community of brand ambassadors can carry. We're looking at some notable brands that work with brand ambassadors as a part of their marketing strategy and how you can learn from them to build your own brand ambassador program.
9 eCommerce Brands Growing with Brand Ambassadors
1. PopSockets
You know about PopSockets. Even if you've never heard the name, we can guarantee you've seen their products.
Aiming to make it easier to grip your phone, PopSockets invented an expandable, circular phone grip that exploded globally. The insanely popular grips - with endless designs to match your personal style - have suffered thousands of knockoffs since their inception, and their popularity hasn't slowed.
Part of PopSockets' marketing strategy has been to create a vibrant community of brand ambassadors. Known as PopSockets' #ChicCrew, ambassadors of the phone-accessory brand are rewarded with early access to new products, gift cards, exclusive deals, and cash in exchange for sharing their love of PopSockets on their social media channels.
Create Exclusivity with Your Ambassador Program
PopSockets emphasises simplicity when ambassadors apply to be a part of the #ChicCrew. With buzzwords like "exclusive deals" and "early access", it feels like being included in a special group or an exclusive community. They also use testimonials from their current ambassadors to grow their community - many raving about how it feels like a family. This provides a strong base for attracting a large number of ambassadors who are excited about promoting your brand.

PopSockets has also targeted their demographic by heavily using TikTok. Not afraid of trying something new, PopSockets has seen huge success by diving in and boosting their ambassador content. Nearly 100% of their content on the popular video-creation app is created by their ambassadors. Don't be afraid to try out new platforms, especially if that's where your target audience is spending their time.
2. IDEAL OF SWEDEN
When it comes to fashion, accessories can make or break an outfit. IDEAL OF SWEDEN is a (you guessed it... Swedish) company that specialises in luxury accessories such as purses, wallets, phone cases, and add-ons. IDEAL OF SWEDEN wants to simplify luxury. They've created innovative accessories through the use of magnets with their line Accessories of Attraction, demonstrating how simple it is to change up your look based on your daily style.
IDEAL OF SWEDEN started working with brand ambassadors with the hopes of expanding into international markets. To say they were successful would be an understatement. They've nurtured ambassador relationships for more than four years, growing their brand internationally and creating a community of advocates all over the world.
Niche Down Your Brand Ambassadors
IDEAL OF SWEDEN looks for a niche group of ambassadors. With a particular image in mind, they set the tone for their ambassadors on their sign-up page. They say that ambassadors for IDEAL OF SWEDEN "celebrate each and every moment of life, make all days colourful and fun, and spice up your outfit from top to bottom." They then go on to describe the exciting rewards that come with the position.
IDEAL OF SWEDEN has also invested greatly in their community, engaging in reactivation campaigns and providing worthwhile rewards that have kept their community strong for the long haul.
For a better understanding of ambassador marketing and how IDEAL OF SWEDEN leverages their community, check out our bootcamp session, cohosted by IDEAL.
3. NA-KD
Want high-end fashion at a more affordable price? Say no more! That's NA-KD's mission. This European fashion country has been expanding into the world since 2015. The heart of their strategy is to put emphasis on their customers. In their words, "We believe that our customer is everything." And nowhere is this more evident than in their ambassador program.
NA-KD gives loyal customers the opportunity to be brand ambassadors, earning exclusive vouchers that go towards purchasing products from the company. Like IDEAL OF SWEDEN, NA-KD sets the tone for their ambassadors through a landing page on their website. They describe the "vibe" of their ideal ambassador, as well as describing the types of marketing tasks they can expect to participate in.
Consider Collaborations with Other eCommerce Brands
One thing NA-KD does exceptionally well is setting an expectation for their ambassadors. To ensure that their community is active and engaged, NA-KD stipulates that you can live anywhere, have any number of followers, be any age over 18, but that you must complete at least one marketing task a month.
This expectation allows NA-KD to easily remove ambassadors who are inactive and encourages ambassadors to participate so they aren't removed from the program. By having a dedicated Community Manager in charge of the ambassador program, they have the manpower needed to keep ambassadors engaged. It's crucial to have someone specifically assigned to manage your ambassador program to build an active community and to keep up with high levels of engagement.
NA-KD has also grown their ambassador program through collaborations. They partnered with lingerie brand Hunkemöller on a marketing task, allowing them to get a wider variety of user-generated content, as well as build brand awareness with Hunkemöller's ambassadors. NA-KD donated freebies to Hunkemöller ambassadors and both brands asked ambassadors to follow the others' accounts and apply to be ambassadors. Because the two brands complement each other well, while not directly competing, this ambassador collab campaign unlocked a new audience of ambassadors and customers.
We paired with NA-KD on a webinar discussing their use of brand ambassadors in our ambassador marketing bootcamp session.
4. Hunkemöller
Europe's fastest-growing lingerie brand works with brand ambassadors to spread awareness across the continent. Their aim is to create lingerie and swimwear for all women, no matter what age, culture, size, or budget. With a diverse customer base, Hunkemöller aims to put the customer first, encouraging women to embrace their sensuality and have fun expressing themselves with intimate wear.
Hunkemöller's brand ambassadors are referred to as their "Sheroes". They work with brand ambassadors to help grow as a social brand through customer advocacy. They've experienced a ton of success through their ambassador marketing program, even working with NA-KD on an ambassador collab campaign to spark community growth.
Unite Your Brand Ambassadors with a Name
Hunkemöller truly understands their community. Although their customer base is all women, they've narrowed down their ideal brand ambassador to maintain a consistent brand voice through their ambassador community. By defining an age range, values, hobbies, shopping habits, favourite brands, and more, Hunkemöller is able to quickly determine whether a prospective ambassador is a right fit for their community.
Hunkemöller also gives their community a name - Sheroes. We suggest all brands working with brand ambassadors assign their community a name. It's a simple but powerful way to create unity between your brand ambassadors.
5. Ta-Ta Towels
One of the more unique products on the market, Ta-Ta Towels are sling-like towels designed to help stop boob sweat. Since its inception, Ta-Ta Towels have been found to have many other uses, such as helping women prevent moisture when dealing with skin issues around their chest like rashes, and providing a comfortable, absorbent solution for breastfeeding mothers.
Ta-Ta Towels works with brand ambassadors in their #BreastFriendsClub. The community is particularly active on TikTok and Instagram, with TikTok creating a ton of social buzz for the brand. Ta-Ta Towels collaborated with one of their local ambassadors to create TikTok content to be used in upcoming posts.
Team Up with Top Ambassadors
Realising the true potential of their ambassador community, Ta-Ta Towels decided to show one of their top ambassadors how valued she was to the program. They collaborated with their ambassador, Emily Rainey, to create four weeks' worth of content for their social media channels.
Ta-Ta Towels has completely embraced their community and met their customers where they're at by focusing their efforts on TikTok. By collaborating with an ambassador on content creation, they're making sure to nurture relationships and feature authentic customers in their content.
6. Onepiece
Onepiece is on a mission to embrace lazy Sundays on nearly every occasion. Creating adult-onesies, they believe comfortable fashion is the key to allowing people to relax, focus, and perform their best. With endless pattern options, there's a onesie for everyone.
Onepiece grew into a multi-million dollar company through their ambassador marketing community. Through much trial and error, they eventually developed the technology needed to streamline their ambassador marketing program and scale their ambassador community beyond what they could have originally imagined. This technology continued evolving until it became our platform, used by over 550 eCommerce brands to drive sales and heighten brand awareness through word-of-mouth marketing.
Push the Limits of eCommerce Marketing
As a pioneer in the ambassador marketing world, Onepiece has never shied away from pushing the limits with their ambassador marketing program. Not only does Onepiece create online campaigns for their community to participate in, but they work with brand ambassadors offline as well. In fact, they used their ambassador community to get their products stocked in a major London department store. Read more about it and other offline ambassador marketing campaigns.
Onepiece also invests heavily in their ambassador community. They know that prestigious rewards inspire results. That's why when they first started out, they made the announcement that if their ambassador community could create $1 million in revenue in 12 months, they would take the 10 ambassadors who had generated the most sales on a private yacht trip through the Caribbean. The $1 million goal was reached in only three months.
Want to hear advice from this legendary brand on creating a cohesive ambassador community? Watch our bootcamp session with Onepiece on demand now!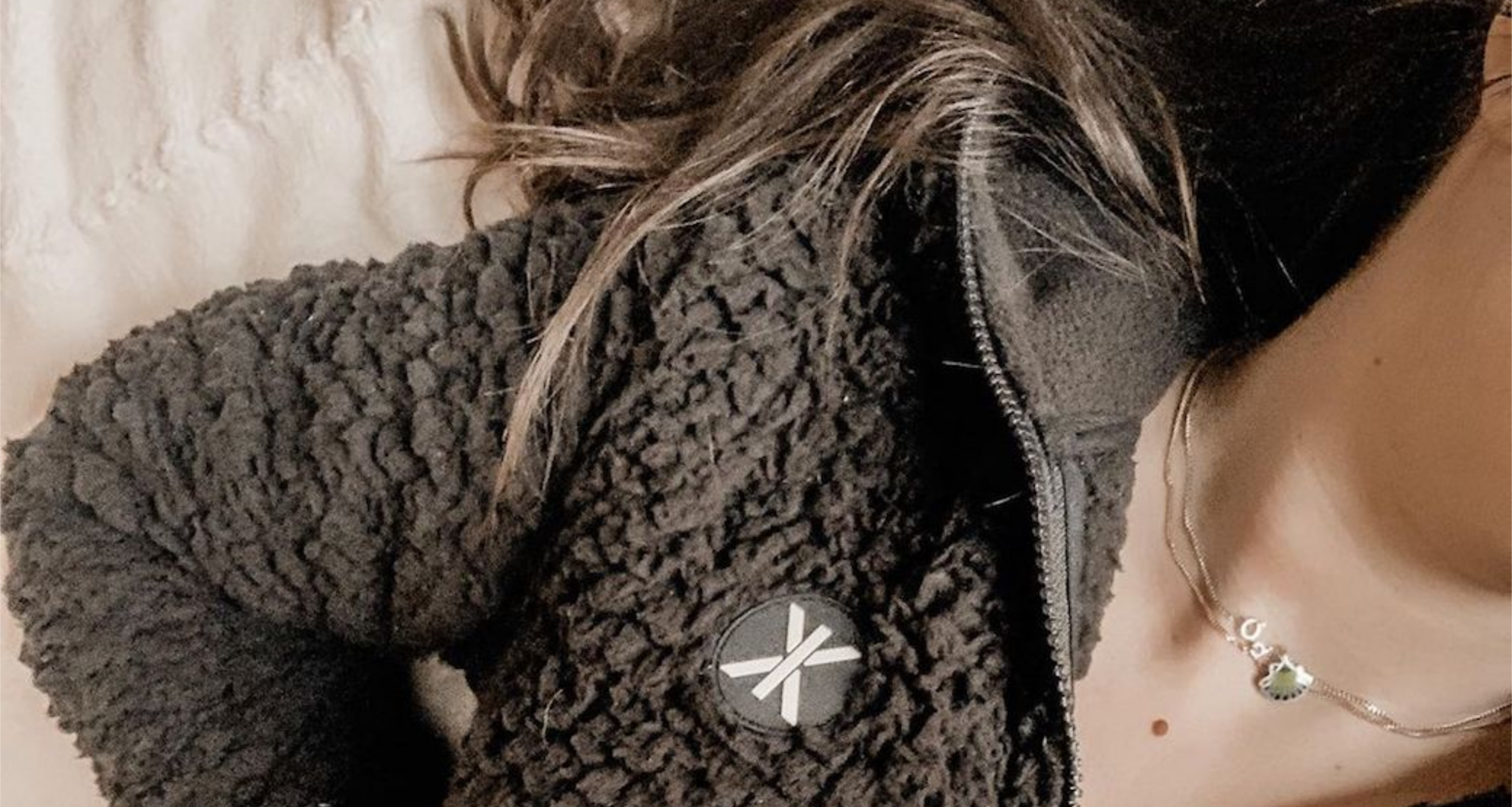 7. MVMT
We all know the image of young adults living in barely-furnished apartments and eating instant noodles 5 days a week. Now picture their wrist. Pretty bare, right? That's what MVMT wants to change. High-end watches are costly, so MVMT set out to make them more affordable for young adults without sacrificing quality or style.
MVMT labels themselves as "Born Online", mentioning their thriving social media community of over 5 million strong. Some of them are ambassadors for the company, which has now expanded beyond watches into jewellery and eyewear as well.
Leverage Your Brand Ambassador Community
MVMT used their 8-year anniversary to focus on their women's product line. They assigned a marketing task for ambassadors to shout out MVMT's @MVMTforher social accounts while also sharing their favourite @MVMTforher photos. Another requirement was to share the watch brand's anniversary sale promo code and shout about the fact that MVMT was having their biggest site-wide sale of the year. Ambassadors were compensated with $0.15 in cash for every like their post received.
MVMT's anniversary sale task reached an audience of over 12K. They were able to leverage their ambassadors to not only drive sales but to promote their other product line. This is an excellent example of increasing both awareness and sales in one mission.
8. Dippin' Daisy's
Making cute swimsuits is only the tip of the Dippin' Daisy's iceberg. More than simple swimwear, Dippin' Daisy's is on a mission to promote empowerment and confidence in women, support female entrepreneurs, and create swimwear that's sustainable and as kind to the planet as possible. A tall order that they are thriving at.
Dippin' Daisy's recognises that their ideal ambassadors are their ideal customers. In the past, Dippin' Daisy's has provided freebie missions where eligible ambassadors receive a free swimsuit in exchange for sharing images and videos of the swimwear online. By product seeding to ambassadors who represent the same image as their ideal customers, they attract the right audience for their brand.
Boost Awareness for Your eCommerce Brand
The best people to sell to your ideal customers are your ideal customers. In a recent marketing task, Dippin' Daisy's asked ambassadors to create posts showing off their bikinis from the brands. Each like the ambassadors received would win them $0.10 towards a gift card to be used with the brands. By the time Dippin' Daisy's had just two submissions, they'd reached an audience of nearly 3500.
Dippin' Daisy's uses their ambassadors to generate brand awareness and increase their social reach and engagement. By aiming for likes in this particular marketing task, rather than sales, they're focusing on the long game of building rapport and connections with their audience.
9. Fabletics
Founded in 2013, Fabletics absolutely smashed into the fitness-fashion industry, especially on social media. Starting online before having any brick-and-mortar stores, Fabletics relied on the power of the internet to get it where it is today. Social media and ambassador marketing is an integral part of their strategy.
The sign-up page for Fabletics brand ambassadors leads you to an in-depth questionnaire. This immediately adds an impression of seriousness. This is not a simple click and join. This is a full process that you must apply for.
Reward Ambassador Performance
Fabletics' lengthy application process is a great technique for getting the right ambassadors for your brand. It not only weeds out people who aren't very committed before they apply, but it also gives Fabletics' Community Manager a lot of information to use when deciding which applications to accept.
Fabletics also makes sure to utilise their top-performing ambassadors. With one mission, they offered free outfits to eligible ambassadors in exchange for an involved post that highlighted the outfit, promoted their VIP Membership program, and included a tracking link to help Fabletics track sales metrics from the posts.
Ambassadors who wanted to participate in this particular task had to apply and be approved before participating. Having missions that your ambassadors must request to join gives them the incentive to produce higher-quality content and better results for your brand. Everyone loves a freebie, and sometimes the offer of a higher-tier reward is the push your brand ambassadors need to remain consistent and deliver results.

What's Next?
What do all of these brands have in common? Not only have they used ambassador marketing programs to help grow their brands and increase sales, they all know the importance of a proper management system.
These brands have dedicated Community Managers who oversee their ambassador programs, and they've invested heavily in their ambassador program. If you're interested in learning how we can help you manage your ambassadors and turn them into a growing, thriving community who excitedly shout about your brand online, we'd love to show you! Book a demo to find out how our platform works and see if it may be your ticket to incredible brand growth.

UGC cover image:@leticia_esta for Inkbox. Second image: @gwennywijnant for PopSockets. Third image: An ambassador for IDEAL OF SWEDEN. Fourth image: @adanielarocha for NA-KD. Fifth image: celicameerpoel for Hunkemöller . Sixth image: @cherr for Ta-Ta Towels. Seventh image: @sohoney for Onepiece. Eighth image: @kimmeytyler for Dippin Daisy's. Ninth image: @tynafey for Fabletics.