eCommerce marketing is a collection of strategies used by eCommerce brands to drive brand awareness, engagement, and sales. There are a number of trends facing eCommerce brands in 2023 but word-of-mouth marketing is one of the most tried and true. It's also now easier than ever due to the far-reaching capabilities of the internet and social media.
Get 4 key projections from eCommerce experts on The Future of eCommerce in 2023 and Beyond.
Why Brand Ambassadors are a Top eCommerce Marketing Trend
One of the biggest eCommerce marketing trends in 2023 is a focus on building relationships with your consumers that promote community-led growth for your brand. Creating a tight-knit community of brand ambassadors is one of the most efficient ways brands are tapping into this trend.
Ambassador marketing is a strategy that allows eCommerce brands to harness the power of their best customers, followers, and fans. Through exclusive partnerships and creative, interactive and marketing tasks, brands are able to grow through user-generated content that promotes engagement and drives sales.
How to Maximise Your Ambassador Marketing Efforts in 2023
Learning to scale your ambassador marketing program and optimise your management processes will allow you to better allocate your time and resources. At the end of the day, you want to be getting the best return on your investments.
By looking at current trends, popular platforms, and consumer behaviour, we're able to find ways to make sure you're not wasting your own time and resources. Here are a few ways you can optimise your ambassador marketing strategy for the rest of this year.
Reach Out to Loyal Customers
The best ambassadors are people who already adore your brand. They're your loyal customers. Catch them at the source by using checkout activation campaigns, where you invite people to sign up for your ambassador program when in the check-out stage of purchasing your products. You can also include a link to your program sign-up in any confirmation, receipt, or other post-purchase emails.
Another way to reach customers is to include invitations on your product's packaging. A website where they can sign-up or even a QR code that leads them directly to your activation page is a great way to capture the attention of your customers when they're most excited about your product.
When reaching out to your loyal customers meet them where they are. As many as 92% of advertisers go directly to a search tool such as Google, Bing, or Yahoo with their SEO and SEM campaigns, we read in the Feed Marketing Report. 54% go to Social: Facebook, Instagram, Youtube, Pinterest, TikTok, etc. The third place is the affiliates - channels that occupy various niches but are populated by dedicated, loyal brand, cause, and topic cases.
Finally, try reaching out to any customers you see tagging your brand or posting about you online. If they're already shouting about you to their followers for free, they're almost guaranteed to want to join your brand as an ambassador.
By having more ambassadors who are genuine users of your brands, you'll ensure they already have your products. This saves you from having to product seed and gets more user-generated content that shows off your brand.
Implement a TikTok Strategy
TikTok. Is. Huge. Seriously - if you're not on it yet, you're missing out. Using marketing tasks that involve TikTok is a great way to maximise your exposure and brand awareness. TikTok makes it really easy to stay on top of social media trends and get your ambassadors to use them in their content.
TikTok is an incredible platform for getting into the creator economy. Especially if your target audience is mainly younger Millennials and Gen Z. TikTok is the second most popular social media app with Gen Z - only after Snapchat. It's also the top app for driving consumer spending according to a study by AppAnnie.
Use the Features on Instagram
Instagram has been steadily increasing their features to better compete with other social media platforms and be more eCommerce friendly. Now, users can shop directly on the platform, without even being redirected to your brand's website.
Using brand ambassadors to drive brand awareness and direct traffic to your account can be made more effective by getting familiar with all of Instagram's best features. Features like Live Rooms and Guides give ambassadors new types of content to create.
Tagged products can be incredibly valuable when ambassadors create posts that show off your products. When you reuse this user-generated content on your business account, you can tag the product and viewers can be led directly to the product page from the post. Products can also be tagged in stories.
Ambassadors are now able to tag products themselves as well, so make sure to use this to your advantage by making part of your task to tag any products from your brand that appear in your ambassador's posts.
Reels have become Instagram's response to TikTok. Try getting your ambassadors to create short videos for Instagram Reels. Be sure, however, to make sure it's original content. When Instagram rolled out the Reels feature, users immediately began simply uploading content directly from TikTok - even leaving in the watermark. Instagram is cracking down on this, ranking unoriginal content as lower and limiting its reach.
Collect and Utilise User-Generated Content
Ambassador marketing offers a unique opportunity to take control of your user-generated content. Not only do you have permission to use all ambassador content (so long as you've made that a clear point for those signing up for the program), but you are able to guide your brand ambassadors into creating the type of content you want.
Need more photos for an upcoming holiday? Create a marketing task that asks your brand ambassadors to produce some! Have a new product launching? Give your best ambassadors exclusive early access to the product as a freebie in exchange for content!
According to Stackla's 2022 Report, 79% of consumers say that UGC highly impacts their purchasing decisions. UGC is seen as more trustworthy than branded content. But you also want to make sure you're getting quality UGC. A content guide can be invaluable when it comes to helping your ambassadors create better content. Sometimes all they need are a few tips and tricks to completely level up their photos and videos.
UGC isn't just great for creating awareness and social buzz, you can use it in your ad campaigns as well! Eyewear brand Zenni Optical used UGC in a recent ad campaign and it doubled their conversion rate compared to using brand content!
Reward High-Performing Ambassadors - Publicly if Possible
Rewarding high-performing brand ambassadors is three-fold. It builds loyalty and encourages ambassadors to continue producing quality content that gets results. It encourages other ambassadors to work harder to produce better content so that they too can access higher-tier rewards. And it encourages other customers, followers, and fans to join your community so they have a chance to participate.
Rewarding your top ambassadors doesn't have to be overly complicated. It could involve giving them exclusive access to marketing tasks with higher-paying rewards, making them your street team for new product launches, or reposting their content on your brand's socials with a shout-out that tags their accounts.
Get Professional Advice and Community Support
One of the best ways to make sure you're getting the most out of your ambassador marketing community is to take advice from experts and get support and inspiration from other brands who are doing the same things.
If you're still reading this, then congrats! You're already working on this step. But don't stop here! We have all sorts of ways for you to get regular expert advice, examples, and resources. We have our entire filled with whitepapers, articles, guides, and templates, as well as our events such as masterclasses and bootcamps. We also have weekly newsletters if you'd like updates and resources sent directly to you.
We are more than just an ambassador marketing management platform. It's also a dynamic community of eCommerce brands that are looking to mutually benefit one another to grow and manage their ambassador communities.
Automate Processes by Investing in a Management Platform
Of course, we are also an ambassador marketing management platform. Management platforms save you time by automating many of the manual processes. They also keep everything in one place so important messages aren't lost and you don't lose track of actions that need to be completed.
This frees you up to invest your energy in actually strengthening your relationships with your ambassadors, building your community, and creating marketing campaigns to further your overall marketing strategy.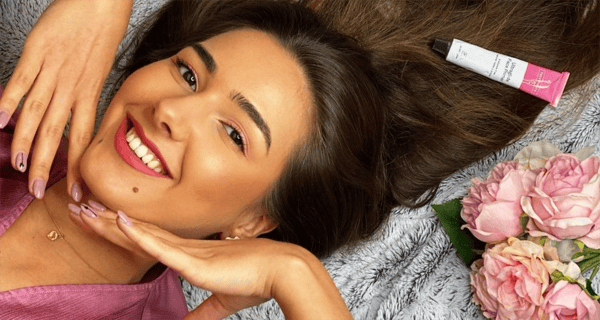 UGC cover image: @ellacaggfitness for Few Will Hunt. Second image:@lauuumartins for Facetheory.