Word-of-mouth marketing is a form of marketing in which brands are promoted through people who have bought their products or used their services, rather than the brand advertising themselves
When you hear "word-of-mouth marketing", I bet you think of sales, right? But did you know you can apply this effective strategy to build your brand's community as well? Check out these 5 examples of word-of-mouth marketing strategies that you can use to build your brand's community in 2023.
1. Social Engagement Still Matters
It's all well and good to run a social media account for your brand, but how social are you actually being? Social media offers brands a unique opportunity to connect with their customers and fans.
You can answer questions that are asked in the comments of your posts directly. You have the ability to individually message customers if they have an issue you'd like to resolve outside of the comments section. Even a simple thank you and follow-up response to people who comment positive things on your posts can go a long way in establishing rapport with your customers and fans.
When your brand is tagged in a post by someone, it's a great idea to comment on the post. Thank the customer for showing off your products or just tell them how great it looks and that you're glad they love it!
2. Tried and Tested Word-of-Mouth Marketing Methods are Still Effective in 2023
Do you actually know anyone who doesn't love getting something they want for free? I don't. Especially in this economy.
Giveaways are a great way to generate word of mouth and grow your community. When you create a giveaway, make engagement a requirement for entry.
For best results, ensure that to qualify for a valid entry, participants follow your page and comment by tagging 1-2 friends who they think may also want the product. It's also a popular strategy to allow extra entries for sharing the post.
3. Use User-Generated Content
User-generated content (or UGC) is absolute GOLD for brands. UGC is exactly what it sounds like - content generated by users. In this case, your customers, followers, and fans.
Organic UGC is created without incentive. People who love your brand make content solely because they love your brand. Before reusing someone else's content, always ask permission and credit them wherever you post it. Not doing so can tank your community-building efforts.
Besides, people love receiving shout-outs and seeing their work promoted by their favourite brands. This builds even stronger relationships with content creators. They feel valued by your brand and are often encouraged to continue creating posts representing you.
If you have already implemented an ambassador marketing program, incentivised UGC is another great word-of-mouth marketing option. This is where you ask your ambassadors to create content in exchange for rewards like cash, gift cards, or freebies. This strategy offers you more control over the types of content being created.
Showing off people who are already in your brand community through UGC is a great way to harness the power of FOMO (fear of missing out). Other viewers will find it hard not to want to be a part of your community. Bonus points if you've established a community vibe. You'll attract more people to your community who fit your brand's image.
Want to help your community create even better UGC? Download our free whitepaper,
.
4. #Hashtags
Tie your community together through the use of hashtags! Naming your brand community is a great idea. If you have a brand ambassador program, giving your ambassador community a name is also crucial.
When people post about your brand, encourage them to use the hashtag that represents your brand community. You can also make it a requirement for brand ambassadors to use their community hashtag in their posts in order to be eligible for rewards that form part of your program.
Hashtags link people and posts together, creating a sense of exclusivity. This unites the people already in your community.
Using a hashtag for your brand name or best product also ensures that anyone searching your hashtags will be met with endless posts from your community.
Learn more about giving your brand ambassadors a
.
5. Launch Your Brand Ambassador Program
Why not let your brand ambassadors help you continue growing your community? After all, the best advocates for your community are those in it!
Community-led growth is one of the top strategies for 2023 - and a time-tested word-of-mouth marketing strategy. This is pretty much what it sounds like, growing your brand through your community.
Having your ambassadors participate in activation campaigns and offering rewards for referring people to your ambassador marketing program are great ways to encourage your ambassadors to continue building your brand community.
Not sure if your community is ready to become ambassadors for your brand? Check out our article to find out if
.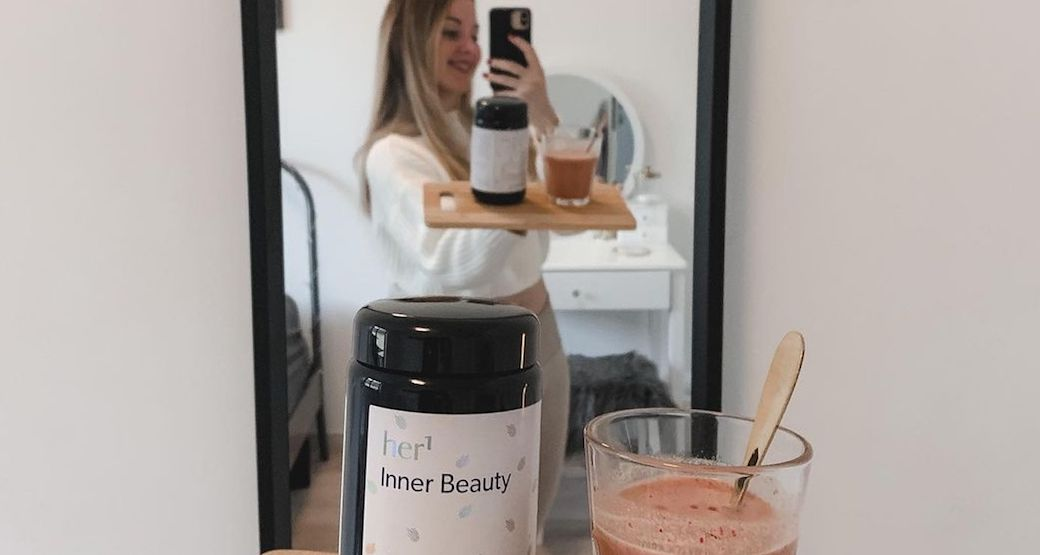 Where to next?
Want to learn more ways eCommerce brands are building their communities?
with us. We'd love to tell you more!
UGC cover image: @maddie.baileyyy for Hairfinity. Second image: madame.vio for Her1