In a perfect world, every marketing campaign you run would be insanely successful. You'd go viral, appear on international news, and sales would explode! Alas, the world is not so simple, and success is never guaranteed.
But - and this is a pretty important but - there are ways to maximise your chance at running a successful campaign. One way is through influencers, ambassadors, or a combination of both. These tactics, which use the power of word-of-mouth marketing to create awareness and trust for brands, have the potential to be wildly impactful.
Start boosting revenue today with our free whitepaper: 5 Steps to Plan an Ambassador Marketing Campaign That Drives Sales
Many brands are turning to these tactics to expand their social media reach and connect better with their ideal audience. Influencer and ambassador marketing are similar. But there are some key differences between ambassador and influencer marketing.
Influencers VS Ambassadors
Influencer marketing focuses on promoting a brand through social media influencers - online 'celebrities' with large numbers of followers. This can be extremely effective in getting your brand in front of a large number of people in a short amount of time.
Ambassador marketing uses a brand's existing customers, followers, and fans to create genuine posts that create engagement and spur audiences to action. Ambassadors may have smaller followings (maybe even less than 1000 followers), but often have higher rates of engagement and trust. Ambassador marketing is a great option for brands looking to gain tons of user-generated content, build brand loyalty, and convert views into sales.
When working with influencers and ambassadors, you want to optimise your efforts. What's a great way to up your chances of success? By looking at tactics that repeatedly work! That's why you'll want to look into the types of campaigns that are generally the most successful and find how you can make them your own.
While the following strategies can be used for influencer campaigns, we are huge advocates for ambassador marketing. So we're going to take a look at some of the most successful types of ambassador marketing campaigns and how you can use them in your brand's marketing plan.
8 Tried-and-True Ambassador Marketing Campaigns

1. Giveaways
What word tends to perk up the ears of everyone around? Free! Even if you have no interest in a specific product, you're likely to lend it consideration because... well... it's free.
Giveaways almost always prove successful in terms of short-term engagement and brand exposure. People love free things and are highly likely to do a few easy tasks for the chance to win one. In a typical social media giveaway run by an ambassador, participants must follow both the ambassador's social account and the brand's.
Participants usually have to comment, and it's becoming a popular idea to have participants tag someone they know as a requirement to enter the giveaway. This has a huge potential to spike your brand's exposure, gaining higher interaction rates and more chances for conversions.
Brand exposure is a huge perk. As people see your brand more and more, you pop back into their minds when they make purchasing decisions. It also begins to build trust and loyalty with the people who continuously see your brand.
The downside of a giveaway is that many people may sign up just for the free item. They may follow your brand for a short period of time, unfollowing once the giveaway is over, or stick around only for the chance at another freebie in the future with no intention of becoming a customer.
So, although giveaways may help bulk up your social media stats in terms of numbers, those numbers aren't necessarily quality followers and interactions. However, if your brand is seeing an influx of followers and engagement, social media algorithms may start pushing your brand's posts to a wider audience. This means you may introduce your brand to people who become customers and fans for life.
2. Product Seeding
In need of an in-depth review, or a fun way to announce a new product? Product seeding is the way to go. With product seeding, you send a product to an ambassador with the agreement that they will create a post for it. This lends itself to a variety of content forms.
You could request…
An unboxing video to generate excitement around a new product
A short post to drum up brand awareness
An in-depth review to increase conversions


Even something like sending ambassadors a product on their birthdays in exchange for content could show how much your company values their customers, leading more people to want to be involved. There are endless possibilities!
Women's fashion brand NA-KD gave approved ambassadors €80 in store credit to create an Instagram Reel that highlighted their favourite colour-combinations using their new NA-KD outfits. The excitement of free products carries through in an ambassador's online presence and gets their followers excited about your products too.
Product seeding has the potential to create some really genuine posts that build your brand's authenticity and trust with your audience. This is especially true if you go the extra mile when sending products to ambassadors. To make your product seeding campaigns stand out, try adding a personal touch or sending something funny or unique alongside the product. Just make sure it makes sense for your brand or for that particular ambassador.
For example, if you're a fashion brand and one of your top ambassadors is a mother who posts about fashion and parenthood, perhaps consider sending her an outfit alongside a custom, matching, miniature version for her toddler. This is just one of many ways you can go the extra mile with a product seeding campaign to stand out and show how much you appreciate your loyal customers and ambassadors.
3. Social Media Takeovers
Move over and let your ambassadors shine! Takeovers can be an extremely useful method of getting user-generated content directly on your brand's social media channels. You could create a week-long campaign with various ambassadors or a one-day event with an extra-notable creator. When ambassadors make posts directly on your social media page, their followers interact with your brand's account as they support your ambassadors.
If the ambassadors you temporarily hand your account over to have a large or relevant audience, takeovers can give you a massive leg-up in brand awareness and exposure. When followers of those ambassadors think of your brand, they'll remember the ambassador - a person they already trust and are connected with.
Social media takeovers also provide you with a full day or week of user-generated content. This content comes straight from your best customers and biggest fans, which showcases authenticity and gains trust. People tend to believe other customers more than brands directly. The content created from a takeover can be reused later down the line.
4. Guest Blogging
This one isn't for everyone. But allowing your ambassador to create a guest blog on your website is an excellent way to generate backlinks to your website, as well as to drive traffic to your site as excited ambassadors share the link to their guest post with everyone they know.
If you work with ambassadors who run their own websites, you could even do a guest blog for them. This ensures that their biggest fans are introduced to your brand and have a chance to learn what exactly you have to offer.
What sets guest blogging apart from a lot of other ambassador marketing campaigns is the depth. Guest blogs allow for more detailed posts and provide your ambassadors' followers with up-front value. This is a great way to build trust with your audience.
Guest blogging also strengthens relationships with your ambassadors. Because it's a more in-depth type of campaign, you're showing your chosen ambassadors that you trust them and you want them to truly be in partnership with your brand.
Blogs often generate long-term engagement. Social media posts quickly get buried under an avalanche of newer posts. A guest blog may be found through search engines for years to come.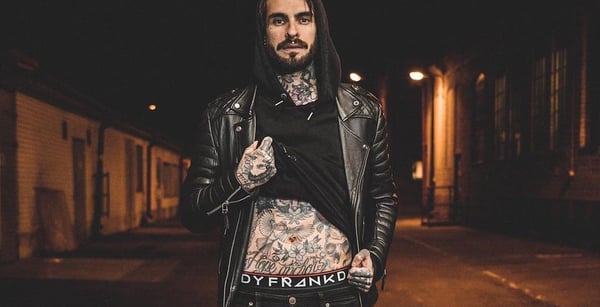 5. Collaborations
Have you considered teaming up with another brand? Brand collaborations can be extremely useful in building mutually beneficial relationships with other brands.
Make sure the brand you decide to collaborate with complements your own. If you're a makeup brand, collaborating with another makeup brand may not be particularly beneficial. But collaborating with a skincare or fashion brand could absolutely strengthen your ambassador marketing campaign.
Don't be afraid to think outside the box either. Some pairings you might not think of working together could yield surprising results. For example, a company that makes art supplies partnering with a makeup company to promote creativity on your face and the page. Get creative!
Brand collaborations allow you to tap into audiences that haven't seen your brand before. Each brand can gain followers and customers from the other brand's existing pool of fans. It's also a way of lending authority to your brand. If another brand trusts you enough to collaborate, fans of that brand are likely to trust you as well.
You can even get your ambassadors involved to promote the collaboration! In a great example of an ambassador collab campaign that benefited two brands, women's clothing brand NA-KD teamed up with lingerie company Hunkemöller.
Hunkemöller's goal was to grow their ambassador community and encourage more sign-ups while NA-KD aimed to generate more user-generated content. As both brands run their ambassador communities through our platform, the collaboration was simplified and both succeeded in their goals.
6. Start a Trend
Are you a risk-taker? This campaign idea might be perfect for you.
Creating a hashtag and starting a trend can be a great way to build awareness and get people to engage with your brand. However, it is a bit of a precarious one. If you don't have enough ambassadors to make it worthwhile, it could flop. But even worse, trends have been known to take off for the wrong reasons.
When you start a trend, you have little control over who participates. Unlike other ambassador campaigns, the point of a social media trend is that anyone can jump in and create their own spin. So, someone who's had an adverse experience with your brand may also hop on and gain negative attention.
If you're creating a hashtag, make sure you do thorough research and look at connotations that could be portrayed negatively within your hashtags. For example, baked goods brand Entenmanns accidentally used #notguilty to try to start a conversation about people indulging in sweets, not realising #notguilty was being used to discuss a controversial murder trial in the US at the same time.
Another hashtag that ran rampant was #nowthatchersdead. The intended meaning was, "Now Thatcher's Dead" but some people read it as "Now That Cher's Dead" and rumours about the singer's death abounded.
When creating and using hashtags, be very diligent. Do your research about acronyms, innuendos, and other uses of the tag. Do tests, ask for feedback, and consider what could go wrong. If you decide to go forward, make sure to monitor the campaign closely so you can put out any fires before or as soon as they happen.
We don't want to scare you off using hashtag trends entirely. They can be great when they're done correctly. In a good example of trend creation, fitness brand Gymshark created an online challenge: 66 Days to Change Your Life.
They used the hashtag #Gymshark66 and had their ambassadors inspire followers to jump on the trend as well. This was a great, long-term challenge that kept audiences engaged for a little over two months and built a sense of exclusivity and community within those who participated.
7. Hop On an Existing Trend
If starting your own trend is too much or too risky, jumping on an existing trend is another great alternative. There are hundreds, if not thousands, of social media trends all experiencing success at any point in time. While you should definitely still do research and ensure you know the intended purpose behind a trend, there is less risk.
One great place to find trends that spread quickly is through TikTok. This social media platform is growing in popularity every day and has quickly become one of the most influential platforms among younger generations. Through the Discover tab at the bottom of the screen, users can check out trending hashtags and audios to get ideas for content.
Asking your ambassadors to showcase your brand while participating in a trend can yield incredible results. PopSockets has seen huge success on TikTok. They hopped on a TikTok trend called the "Emoji Outfit Challenge". Creators of all kinds on the video creation app were matching their outfits to popular emojis. Popsockets asked ambassadors to participate in the challenge, incorporating their Popsockets appropriately. With only 8 ambassador submissions, Popsockets reached 2 million viewers!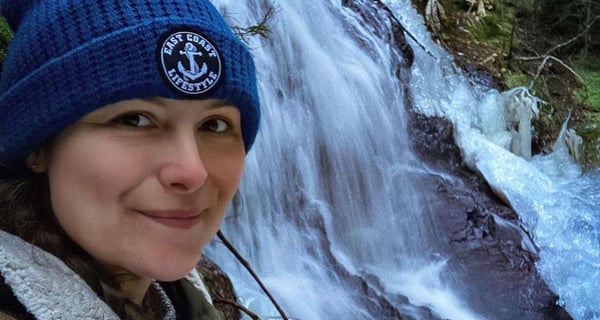 8. Host an Offline Campaign
While online campaigns take less planning and coordination, offline ambassador marketing campaigns are also an extremely successful method of creating buzz around your brand. In fact, not only do offline campaigns spread to the online world quite quickly, but they're more often talked about in face-to-face conversations. Offline campaigns give you the opportunity to connect with people that you cannot mimic online. And options are endless.
Swedish jewellery and watch company Mockberg utilised offline campaigns when they allowed chosen ambassadors the opportunity to host parties for their friends. Host ambassadors were given $700 to spend on food, drinks, and decorations, and each party guest was given a free gift. Not only did they make a lasting impression on everyone involved, but social media was abuzz as hosts and guests shared photos and talked about the parties online.
Where To Next?
Hopefully, this article has got you furiously scribbling ideas on sticky notes, full of excitement about your future ambassador marketing campaigns. While the odd low-effort campaign is good for keeping ambassadors active, there are endless ways for you to utilise your most valued customers, followers, and fans to create social buzz and rack up sales.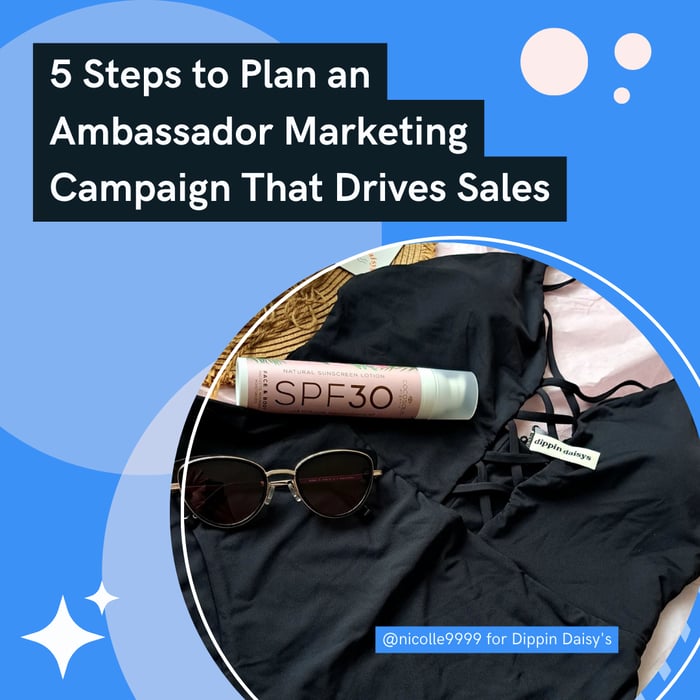 UGC cover image: @@rosexanthe for Safira. Second image: @fitfarmchick for Few Will Hunt. Third image: @dannemars for Frank Dandy. Forth image: @madame.vio for Her1. Fifth image: @thesinginggoldsmith for East Coast Lifestyle.