Let's take a moment to talk about how your marketing team manages your customer loyalty.
The defining factor of a successful profitable business is happy customers who buy products or services and therefore create revenue for the business. As a marketer of a successful business, you already know the fact that it is far easier & cheaper to generate revenue from existing customers than acquire new customers. This is a key reason for implementing a customer loyalty program.
'Oh,' I hear you say, 'We've got that on hand. We offer loyalty cards, discount vouchers and memberships to clubs - we already reward our customers for their loyalty.'
In other words, you are doing what everyone else is doing - offering a traditional customer loyalty rewards program.
Redefine customer loyalty with our free whitepaper: 4 Ways to Create a Fun Ambassador Program That Works
Customers make buying decisions on much more than just price. Shared values, emotional connection and engagement with the brand all play a significant part in these buying decisions.
To make your loyalty program work in 2023 and beyond, you will need a more exciting way to engage with (and reward) your fans & customers, and turn them into your biggest marketers.
Building Customer Loyalty
What Will a Customer Loyalty Program Look Like in 2023?
Let's cut to the chase, brand ambassador programs ARE the customer loyalty programs of 2023.
With the continuous rapid growth of social commerce, consumers are becoming hardened to traditional social media influencer marketing - where someone is obviously paid to endorse another brand, with no real connection to the brand's ethos nor a love for its products.
Social insights company Linkfluence believes that there is a shift in the way consumers interact with brands, and they are looking for something more #authentic and meaningful, based on their shared interests and values.
In other words, consumers are looking to connect with a community that is authentic and meaningful.
Rewarding your existing customers for attracting new customers is a key way to build brand loyalty. These existing customers are the ambassadors of your brand. By utilising brand ambassadors, you implement that much-needed human authenticity element to promoting your brand:
True brand ambassadors share your brand with their social followers because they believe in it, rather than simply promoting it in exchange for cold hard cash. Their followers will be more likely to trust your brand and may end up becoming ambassadors themselves, therefore achieving a snowball effect for the growth of your ambassador community.
Brand ambassadors market your brand to their direct audience, through their personal socials. They may not have as big a reach as influencers, but they are real fans, as they are already loyal customers.
As

Influencer Marketing Hub

suggests, using brand ambassadors is a win-win marketing strategy, as these people are usually very willing to act. They already support and are keen to set up a relationship that recognises their support for the brand.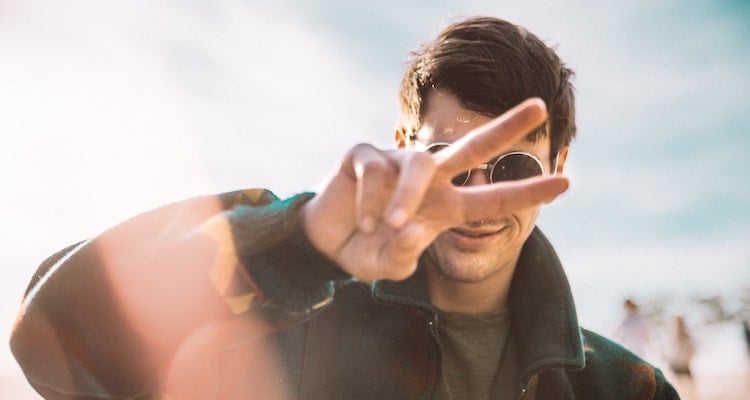 Influencer Marketing vs Ambassador Marketing: How to Manage Your Ambassadors
Similar to influencer marketing, you still need to implement a requirement-driven strategy, where ambassadors are required to complete specific sets of actions in a set timeframe, for them to earn loyalty points, freebies, discounts, gift cards (i.e. store credits) or even cash in return.
The key difference between ambassador marketing and an influencer marketing program is that:
Unlike social media 'influencers' who you strike a purely transactional deal with based on their level of social following, ambassadors come in as your actual customers. They buy your products and love what the brand represents.


Your entire effort is about setting up the right customer loyalty program that rewards these happy customers by spreading the word about how much they love your brand and your products.


These ambassadors will be more proactive and passionate about promoting your brand and your products, as one of their drives is to express their love of your product in addition to the incentive you provide. They also tend to stay with your brand long term.
After helping countless brands successfully scale their revenue by refining their ambassador marketing efforts, we can share our two cents:
Gamification
"Life is more fun, if you play games." - Roald Dahl
Using gamification as a brand strategy is a topic we can talk about all year. Incorporating gamification into your strategy is by far THE most valuable, and yet undervalued, way to get ambassadors committed and engaged.
Everyone wants to be a winner! Gamified ambassador marketing is one of the most powerful tactics to motivate users, it makes the customer experience fun and it's an effective way to encourage the sharing of content through competing for rankings, prizes and places on leaderboards.
As a brand, you will need to take all the initiatives to set up the right gamification process for your ambassador marketing. Here are a few things you need to consider:
✔️Give your ambassador program a representative name. This strengthens the emotional relationship between your ambassadors and your brand community. For example, for OnePiece, the name of the community is called the 'Sunday Club'; for clothing brand Zelus London, the brand ambassador community is called ZL Club.
✔️Other than generating revenue, what secondary direct outcomes would you like to achieve that will inevitably lead to referral sales? - e.g. Instagram likes/shares/tags, YouTube video comments, more customer reviews, ambassadors' discount code sharing, or even offline recommendations.
✔️Create specific 'missions' that will promote the ambassadors to take actions to achieve these direct outcomes for you.
✔️Define the rules of the game that are action-oriented with clearly defined requirements.
✔️Set up appropriate rewards to incentivise these actions.
✔️Lastly, ensure you have the right tools to manage the load of these tasks without having to do it manually - you will need a centralised, bird's-eye view to track, analyse and streamline all the processes so that you reward the right actions and create commercial success from this process.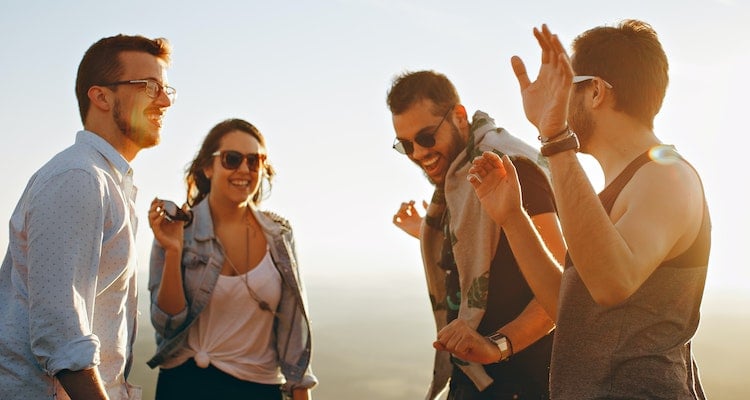 Incentives & Rewards
What rewards are you currently offering to your ambassadors with your existing loyalty program?
Below are the typical rewards a strong brand ambassador program typically offers:
Reward points
Freebies
Exclusive discounts
Gift cards (store credits)
Sales commissions for affiliates
Cash
Motivate your ambassadors with the right incentives to share your product or service, but play it right and make it fun for them. Being overly stingy with your freebies will not get people excited to take any actions required for your 'missions', whereas being overly generous with freebies or discount codes will take away the opportunity for them to 'work for it' therefore making it too easy. The right incentive can inspire higher quality content and engagement.
A Centralised Dashboard
Running an ambassador program can be extremely time-consuming and chaotic, especially if you have a large community of ambassadors that are active on dispersed social media channels. Just imagine how many hours you have to spend processing all the requests manually.
The easy solution is to adopt a tool that gives you a bird's-eye view and control of everything involved; a tool that allows you to streamline and automate the entire process of your ambassador marketing or customer loyalty program.
With the right software, you can track, reach and see where your followers are engaging the most. One centralised system allows your marketing team to manage your loyal customers, all under one roof.
Below are some of the direct benefits of having a centralised system to make your life easier, and get you the results you need.
1. Being Able to Manage the Recruitment of Your Ambassadors
The ability to control who applies to join your ambassador marketing program is key. You'll want transparent data of where they are from, which social platform they are active on, how many followers they have, what kind of content they post, and more importantly, why they want to join your program.
We're not suggesting you be biased or marginalise certain communities, but rather be critical about whether the ambassadors you choose to work with are the correct fit for your brand.
For example, if you're an eco-conscious, plastic-free brand, scrutinise the potential profile to see whether the person lives an eco-friendly lifestyle.
2. Ambassador Segmentation
Having the ability to segment your ambassadors into different categories, such as gender, geographic location, primary active social media channels, number of followers, quality of engagement and being able to tailor your future ambassador campaign activities based on your business needs - say you want to run a social competition campaign based in Austin, Texas in the US, within ambassadors who have more than 10k followers on TikTok, this feature will allow you to do so.
3. Discount Code Tracking
A critical component to making your ambassador program commercially viable and allowing you to evaluate how well your ambassador program works is that you will need a technically solid referral tracking mechanism to track affiliate purchases coming from each and every ambassador. This is a simple concept if you are already running a referral or affiliate program.
For example, if Julia bought your product and loved it very much, she would post it on her Instagram feed, recommending it to her followers. A great way to incentivise her to do this even more as an ambassador is to give her a discount code that's unique to Julia and her followers. Whoever uses this code to make a purchase on your online store gets a 10% discount, and Julia gets a 10% sales commission on the order placed.
It's a very simple tactic that the majority of brands out there use, and it's very easy to implement if you have only a handful of ambassador codes to manage. However, a big problem arises when you have to manage hundreds or even thousands of ambassador codes by:
Accurately rewarding your ambassadors with the right amount of sales commissions
Having a reliable e-wallet or payout process
Thereafter track commission performance at scale
There have been major technical barriers for a lot of eCommerce brands when trying to implement these kinds of systems manually.
4. Centralised Communication
Your ambassador community WILL have plenty of questions for you regarding the social marketing tasks you set up. Just imagine you have to spend half your day replying to individual enquiries coming from emails, Facebook Messengers, WhatsApp messages, and answering phone calls.
Having a centralised place to deal with all the ambassadors' enquiries itself is crucial for saving you or your team's precious time and ensuring top-quality customer service.
5. Performance Insights & Reporting
Having the right intelligent analysis tool in place to understand, and instantly and accurately evaluate your existing customers' social buzz and commercial value enables you to decide how you would like to reward specific groups of customers for promoting the brand.
Once you have your ambassador program in place, setting up the right metrics to determine success is critical to make the entire program both meaningful and scalable.
Figuring out and understanding where, or who your sales have been driven by sounds simple, but for many brands, it has proven challenging, managing this volume of data manually can quickly become overwhelming. We have been able to nail this beautifully with their accurate reward-tracking mechanism.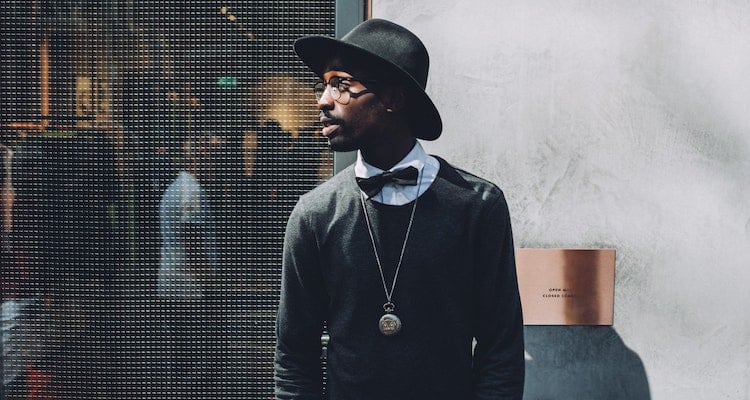 Money Made. Buzz Generated. Time Saved. Happy Days
Casely has had great success with centralising their ambassador marketing. Prior to implementing a centralised system, they were spending up to 5 hours per day coordinating their ambassador program.
Since joining our platform and implementing a centralised system, Casely's organic outreach has drastically improved, their engagement rates are significantly higher. They have been able to boost conversion rates, drive sales through discount codes and links, in a mere 45 minutes a day.
Prior to working with our platform, like many other brands, Lucy & Co were doing everything manually. Aubrey Bergstrom, Marketing Manager of Lucy & Co says "Considering we didn't have an ambassador program, anything we would try to do was completely manual via email, so having a platform that can do everything automatically is great."
To Wrap it Up
A customer loyalty program and an ambassador program don't need to be two different things, with the prevalence of social media they have started to merge. Creating an engaging ambassador program, which rewards customers for remaining loyal whilst sharing your brand's message through carefully selected ambassadors, can be achieved through the use of smart tools which create great success.