Let's take a moment to talk about how your marketing team manages your customer loyalty.
'Oh,' I hear you say, 'We've got that in hand. We offer loyalty cards, discount vouchers and memberships to clubs - we already reward our customers for their loyalty.'
In other words, you are doing what everyone else is doing.
But what if I told you that there was another way of doing it? A more exciting, connected way. An authentic way.
Your biggest marketing goal is to acquire more customers. And your existing customers are potentially your biggest marketers. So why not reward your existing customers?
Reward them for proving their loyalty. For sharing your brand.
An Ambassador Program is Your Best Strategy
Some facts:
Instagram currently has over 1 billion users worldwide, with the biggest percentage of users being between the ages of 25 and 34 - a market socially connected and with an increasing buying power (Statista).
90 percent of accounts follow at least one business on Instagram, and that users see these brands as popular, creative, entertaining and committed to building community (Sprout Social).
83% of users use Instagram to discover new products and services (Sprout Social). That potentially includes your new products and services, be it whether you shared them directly or they came from your loyal fans through user generated content. So it makes absolute sense to be using social media platforms to build customer loyalty.
So what about paying an influencer to market your products, because that's been the trend over the past 7 years? Brilliant idea, you'd think… but ever heard of influencer fatigue?
Consumers are becoming hardened to the social influencer - someone being obviously paid to endorse your brand, with no real connection to your brand's ethos nor a love for it's products.
Social insights company Linkfluence believes that there is a shift in the way consumers interact with brands, and they are looking for something more #authentic and meaningful, based on their shared interests and values.
In other words, consumers are looking to connect with a community.
Rewarding your existing customers for attracting new customers is a key way to build brand loyalty. These are the ambassadors of your brand, your #Brandbassadors. This adds that all important human element to your brand.
If people are sharing your brand because they believe in it rather than for cold hard cash, their followers will be more likely to trust your brand and may end up being ambassadors themselves.
Brand ambassadors market your brand to their direct audience, through their personal socials. They may not have as big a reach as influencers, but they are the real fans, as they are already loyal customers.
As Influencer Marketing Hub suggests, using brand ambassadors is a win-win marketing strategy, as these people are usually very willing to act as ambassadors for a brand they already support and are keen to set up a relationship that recognises their support for the brand.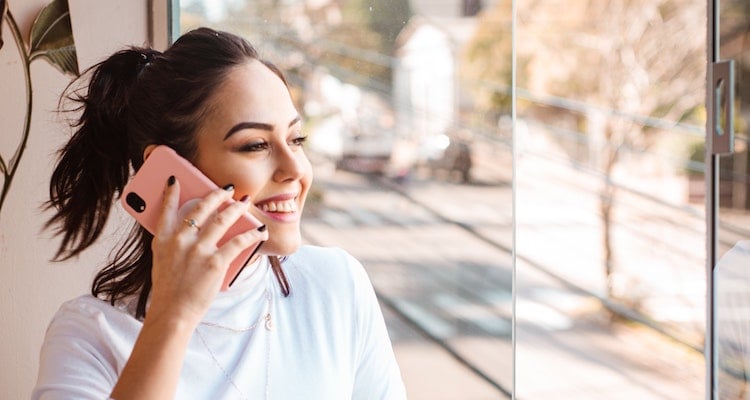 How to Engage with Ambassadors
Influencer Marketing Hub suggests a requirements-driven strategy where ambassadors are required to complete specific actions in a set time, earning free products, discounts, or webshop points in return.
With the right software you can track reach and see where your followers are engaging the most. Working on gamification between your ambassadors is also a good way to get everyone committed, as everyone wants to be a winner!
Keep it Simple
Make sure your brand ambassadors understand what they have to do to get rewarded. They will be happy to share, but make it easy for them. Send free samples, provide suitable hi-res images to accompany posts, and offer a private channel to ask questions.
Develop your own hashtag that shows they are brand loyal and not being paid. The more they share, the more you gain.
Looking to build your own customer loyalty program in 2021? Book a demo with us today to find out how Brandbassador can leverage your existing customers to become your best brand ambassadors.